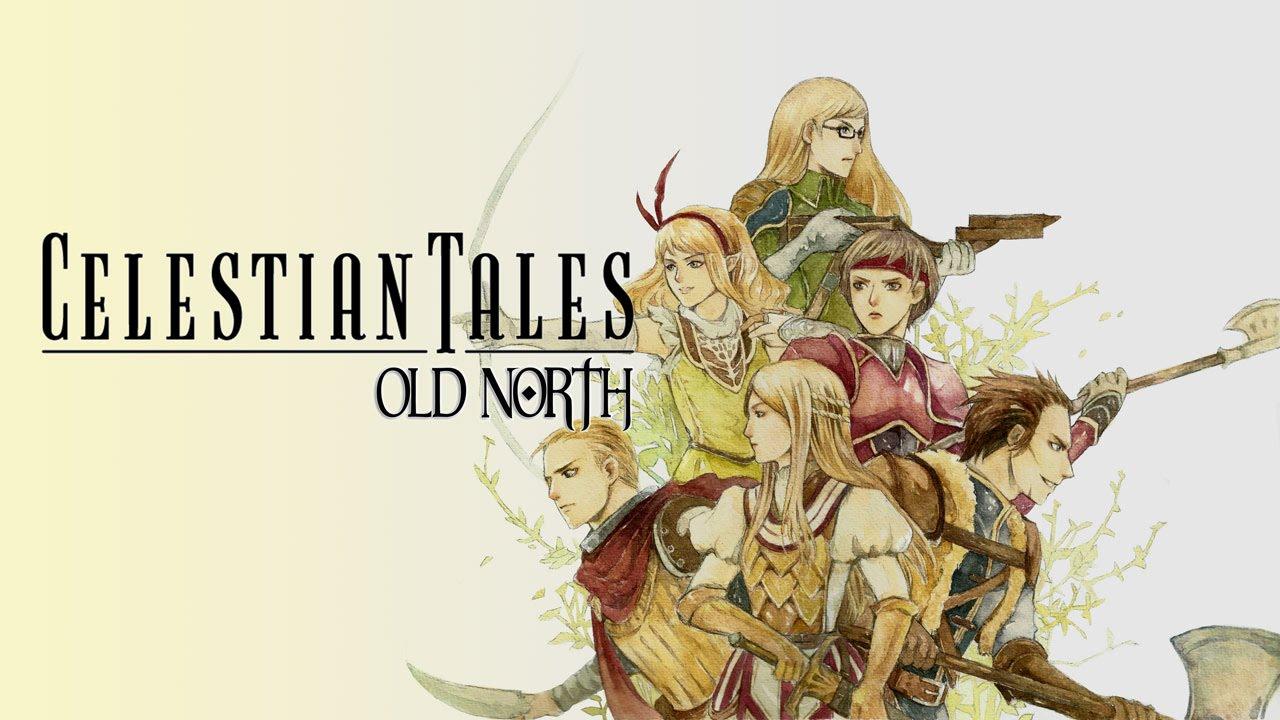 After a little miscommunication it turns out Celestian Tales: Old North did release as originally planned day-1 on Linux, and I managed to give it a go and write down some thoughts for you.
The Linux version was going to be delayed, and then it wasn't—so that's nice.
Disclosure: Key was provided to us.
About the game
(Official)
Celestian Tales: Old North is a refreshing take on the classic turn-based J-RPG, where your decisions in its dark and gritty storyline shape the world of tomorrow. When the future comes at last, is it what you hoped for?
Experience what it's truly like to bear the responsibilities of a hero in the beautifully hand-drawn Old North. Take on the role of one among six young nobles, learning your way of knighthood and assisting the lords you serve. When an external force threatens the land, you find yourself swept in the tides of war where the deadliest enemies are those among your own ranks.
My thoughts
I'm a big JRPG fan, and I've poured tons of hours into games like Final Fantasy and other games with turn based battle systems, so here's what i think.
The first striking thing to notice is the background art, it's absolutely wonderful to look at and really well done. It's all hand painted stuff, something I'm quite a fan of when it looks as good as this does. Painted art can of course go either way, but for a game like this it just fits in so nicely, and really helps create the great atmosphere it has.
The music is pretty damn good too, and perfectly fits in with the theme of the game. Playing it really does remind me of some great RPG games I played on consoles and handhelds years ago! I think the audio guys did a wonderful job here.
What I really wanted to love about the game, is that it essentially has six different campaigns. Each character seems to play through a bit differently and has a different start to the game. It seems the rest of the game for each character is very similar though, so I don't recommend playing every character.
I ended up choosing "Reed", and boy is his start a bit of a sob story! He seemed a bit dark at the start, and I loved the fact that my chosen character didn't seem like a little goody-goody. Not enough RPG games like this let you be a badman. Sadly, my character very quickly became a feel good goody-goody, so it let me down a little bit there. I am interested to see where he goes, and what he will make of himself, but the story is starting to sound pretty normal. If they had kept it down the path of being a bad guy, it would be a vastly more interesting game.
Honestly, I found getting out of the starting town "Levantine" a real nuisance. I couldn't actually figure out how to leave it, and I had to google for the answer. Finding a simple path out of the town you start in really shouldn't be so frustrating, and I'm glad to see I'm not alone in this after searching.
I also dislike the control system displays rather a lot. I would much happier if instead of saying things like "L,R to change character" in the Status menu, it should show you the actual keys, as it turns out it was the keys of A & D. Also, when it comes to continuing on after something like a battle, it shows a little green button being pressed down, when it would be much nicer to show the key, in this case "Z".
The battle system is rather simplistic too, especially since your characters automatically heal after every fight. I haven't been in a fight yet that I've needed to use anything other than my basic attack, and that becomes pretty damned boring after a while. Not having to heal removes a lot of the strategy involved in the RPG experience, and it doesn't make it even nearly as exciting as other games.
The game does have more annoyances, like the save system. It reminds me of Final Fantasy 7, as you can only save at specific points. I really, really hate these save systems with a passion. We have vast amounts of hard drive space, and games have been able to save wherever they please for years. Let me save whenever and wherever I want.
Updated: The gamepad support was totally broken on Linux, but it seems after I wrote this they did fix it, so it does now work with gamepads.
It will also create a folder in your /home/user/Documents for saved games, which is quite annoying. Although a minor issue, I know it annoys plenty of others.
The developers have been rather quickly chucking out patches for lots of little issues, which is good to see, and gives me hope for the games future.
Final thoughts
: It seems okay, but it's a far cry from their claims of it being a refreshing take on the genre. I found it to be quite linear, too simplistic and just—dare I say it—boring. It's not completely terrible though, it's a more relaxing RPG than Baldur's Gate or Pillars of Eternity, but the story and combat just aren't good enough for me.
Check out
Celestian Tales: Old North DRM free on GOG
,
Steam
, or
Humble Store
(only gives a Steam key).
Some you may have missed, popular articles from the last month: