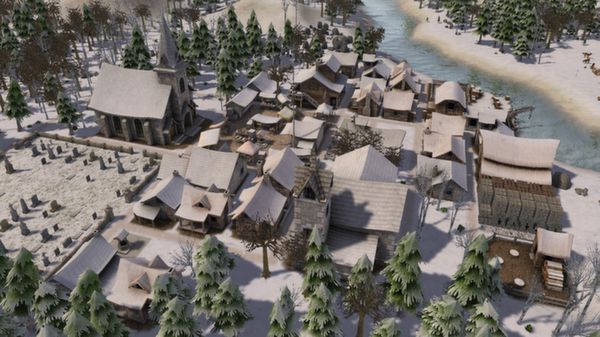 The excitement is building within me about this, as I've wanted to try the harsh city builder
Banished
ever since I first heard about it.
The developer has taken to their
blog
again:
QuoteWhat does the future hold?
My current plan is that while this build is being tested by the community (big thank you!), I'll be working on the Mac and Linux builds pretty much exclusively. With the Mac and Linux builds I'll hopefully also be working on some bug fixes and performance issues.

If this current beta build comes back clean after a few weeks (or after a few fixes), I'll push it out as an official build.

Once the Mac and Linux builds are ready there will be a Beta test for them as well. For modding, the only thing that may change is that you may have to recompile mods to get new audio to work on other platforms – but otherwise existing mods should load on other platforms. I know there's a few requests for a few other changes to the mod kit, and I'll be looking into some of them to determine how easy (or difficult) the more desired ones are.
It's not only great to see a port coming, but to actually have another enthusiastic developer on-board with us and blogging about porting is great.
About Banished
In this city-building strategy game, you control a group of exiled travelers who decide to restart their lives in a new land. They have only the clothes on their backs and a cart filled with supplies from their homeland.
The townspeople of Banished are your primary resource. They are born, grow older, work, have children of their own, and eventually die. Keeping them healthy, happy, and well-fed are essential to making your town grow. Building new homes is not enough—there must be enough people to move in and have families of their own.
Banished has no skill trees. Any structure can be built at any time, provided that your people have collected the resources to do so. There is no money. Instead, your hard-earned resources can be bartered away with the arrival of trade vessels. These merchants are the key to adding livestock and annual crops to the townspeople's diet; however, their lengthy trade route comes with the risk of bringing illnesses from abroad.
Some you may have missed, popular articles from the last month: