Update
: Their PR email sent out later has confirmed multiplayer is Linux to Linux only.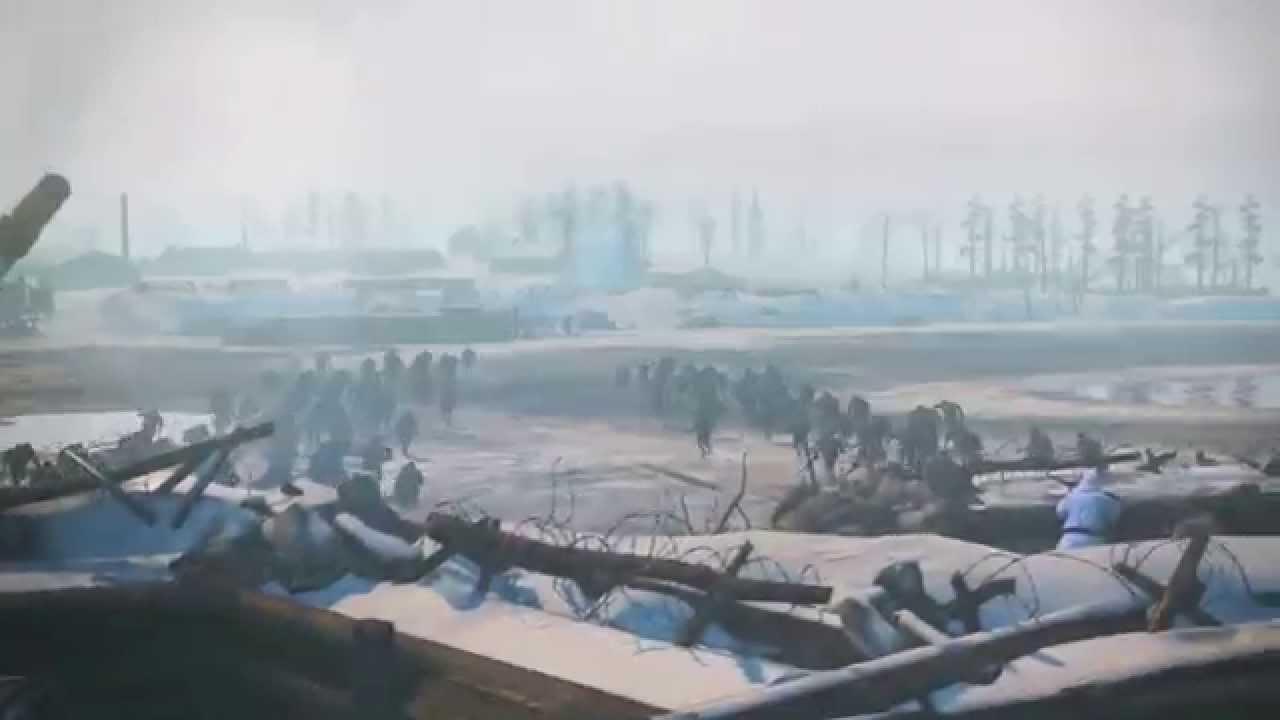 Good news folks, as another Feral Interactive port is coming very soon. Company of Heroes 2 will launch on our beloved platform on the 27th of August. The news just came out of the blue in a tweet, so here's the confirmation below:
Mac & Linux ready their armies: Company of Heroes 2 will arrive Aug 27 on Steam and soon after on MAS. Minisite: http://t.co/VUysnoVnR6

— Feral Interactive (@feralgames) August 18, 2015
Next week can't come soon enough, and it's great to see Feral step up their game and deliver another port so quickly!
It seems that AMD isn't supported again, as their system requirements only mentions Nvidia and Intel Iris Pro.
About the game
(Official)
Direct your troops through fast-paced real-time battles in the brutal fight to turn the tide of World War II. From the desperate defence of Stalingrad to victory in Berlin, you must defeat a tenacious enemy and the deadly cold of the Russian winter.
Objective-based missions challenge you to maneuver soldiers, guns, and tanks across feature-rich environments to scope out the battlefield, secure targets and destroy enemies. Navigate the hazardous terrain, take advantage of cover and overcome the freezing temperatures and treacherous ice that can make the difference between crushing defeat and hard-won victory.
Features
- Engage in exhilarating tactical combat as you co-ordinate infantry, vehicles and artillery units in crucial real-time battles.
- Take the fight to the Eastern Front of World War II as you repel the enemy in this pivotal episode of 20th century history.
- Use the environment to your advantage as you position your troops behind cover and force your enemies into retreat as you advance from the icy Russian Steppe to the rubble-strewn streets of Berlin.
- Take command of historically-accurate units: tanks, artillery and soldiers, to recreate decisive Eastern Front battles in brilliant detail.
- Choose to command the Wehrmacht or the Red Army in Theater of War missions, a series of one-off scenarios, battles and challenges set on an unrivalled selection of maps.
System requirements
Minimum Requirements
OS: Ubuntu 14.04 (64bit) or SteamOS
Processor: 2.6 GHz
RAM: 4GB
Hard Disk: 35GB
Graphics: 1GB*
Input: Keyboard & Mouse
Recommended Requirements
Processor: 3.4 GHz
RAM: 8GB**
Graphics: 4GB
*Requires an Intel Iris Pro graphics card or an NVIDIA 600 series graphics card or better.
**NVIDIA 760 series card or better with driver version 352.21 or later.
Check the
Feral Interactive minisite for CoH2
. You can also
find it on Steam
, but don't order it until the Linux version is out!
Some you may have missed, popular articles from the last month: