The sequel to the popular Halloween themed turn-based RPG Costume Quest was released today for Linux. This makes it the first Double Fine game to get a proper sequel on the PC.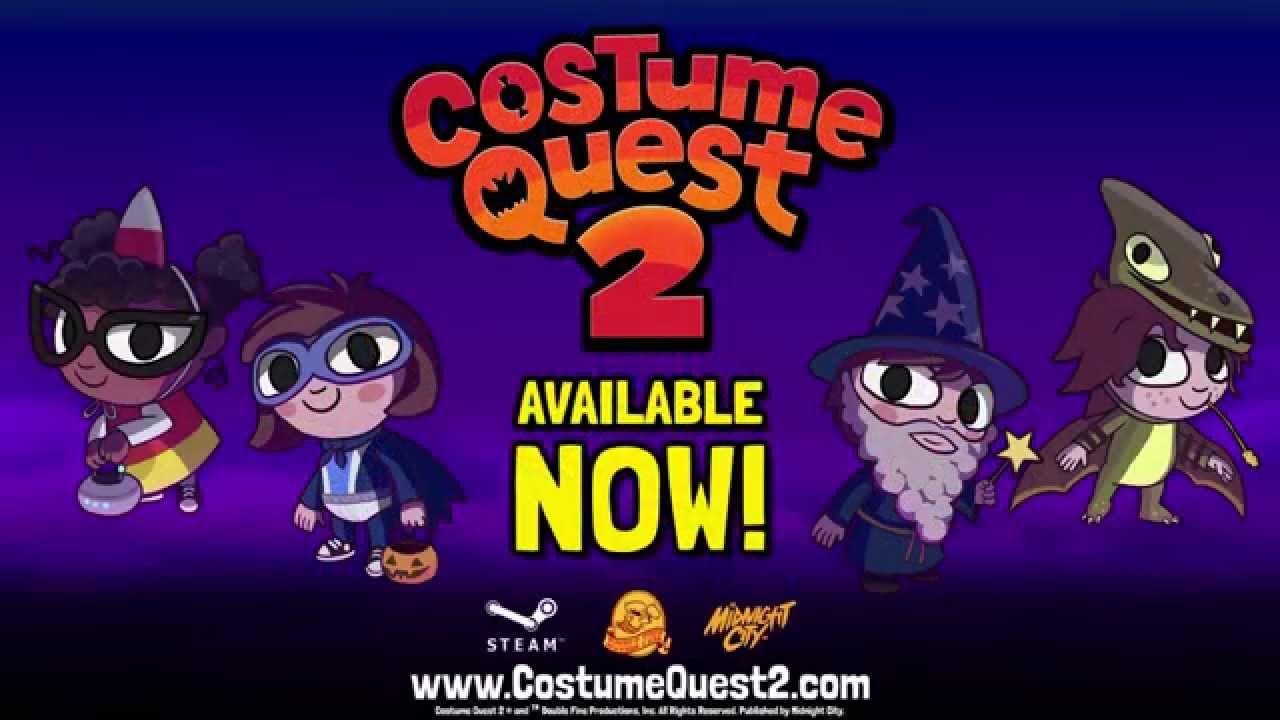 The studio has been in hard weather lately, after they announced that
development of Spacebase DF-9 was coming to an end
earlier than they had initially hoped. They are fortunately working on improving performance on Linux before release, but they can no doubt do with a break from the negativity they've received in the trail of that announcement. And what better way to do so than with the release of a sequel to this much beloved franchise?
As a rather casual gamer when it comes to RPGs, I quite enjoyed the pace of the first game. Most of the game revolves around exploring and picking up items to create Halloween costumes and collecting enough candy to buy stat upgrades in the form of stamps. It also has a cute story and lets you play as either Wren or her brother Reynold as you lead a group of friends into battle, taking the epic real form of the costumes you're wearing during enemy encounters.
I played Costume Quest 2 a little tonight and so far I like what I'm seeing and the premise for the story looks very interesting. Unfortunately I'm not hearing much though, as there are currently problems with the audio in the Linux version. The developer is aware of the issue now though, and hopefully it will be fixed soon.
So far the game is only available on
Steam
, but I hope the game will be available DRM free in the near future as the previous game already is.
Official About
Trick, treat and pick a fight with villianous dental soldiers in Costume Quest 2, the sweet sequel to Double Fine's hit original, Costume Quest, that turned fans of all ages into candy obsessed crusaders. This inspired RPG adventure includes a range of new features and gameplay improvements to double the amount of mischievous fun. Explore spooky time-traversing landscapes, don adorable new costumes that transform into powerful Hallo-warriors, and collect even Creepier Treat Cards to wield in combat against a legion of hygiene obsessed baddies. Only heroic siblings Wren and Reynold can save Halloween forever!
Some you may have missed, popular articles from the last month: