Detective Grimoire has been called to investigate a murder. The owner of a small tourist attraction, found deep within the heart of the marshes, seemingly killed by the very mythical creature his attraction is based around... Explore the surrounding area, inspect the scene of the crime, grill the suspects, solve puzzles, search for clues and uncover the secret of the swamp!

Features
A mixture of investigating and puzzle gameplay, designed with touch-screens/mouse control in mind
A fully voiced and animated cast of characters to interrogate
Beautiful digitally painted environments to explore
Award nominated original orchestral soundtrack
Designed to look great on all screens, from an iPhone to a Linux desktop

Full Trailer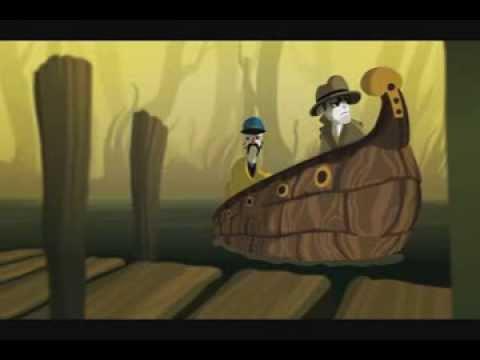 This looks like it could be pretty funny after watching the trailer, seeing someone say "you're the detective right?" and for the detective's face to change and have him to say "I'm...a detective" made me laugh, looks like it's the right kind of humour for me to enjoy!

The game is built using Adobe Air, sadly their other game uses a later version of Air which doesn't support Linux, they told me they where careful to only use features in 2.6 and below to make sure it supported Linux.
@gamingonlinux It is! The desktop version is carefully built to only use features from 2.6 or below, which is still supported on Linux

— Tom Vian (@SFBTom) January 3, 2014
@gamingonlinux Haunt the House is trickier as it uses the newer Stage3D stuff in AIR, which got added after Adobe abandoned AIR for Linux :(

Tom Vian (@SFBTom) January 3, 2014

Available at $6.99 for a DRM free copy using the Humble Store, looks fantastic for the price, what do you think?
Some you may have missed, popular articles from the last month: