Finally, Descenders has a bunch of new tricks for you to do and they're not exactly easy making it quite a challenge.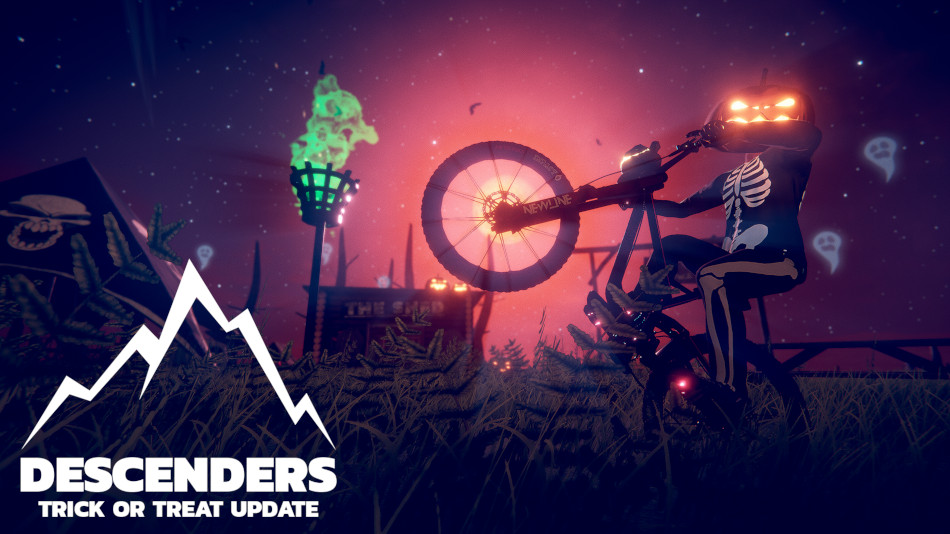 What I have been asking for since release is finally in, you can now do even more tricks like No Handers, Supermans, Can Can and some others. They're easy enough to get going, but not so easy to land. A bunch of the tricks do require a good bit of airtime, especially the Superman so actually doing them successfully can be a little…tricky.
As expected, they've also released new bonus tracks to each of the environments. These new areas are great for those who just want to do some tricks, although to actually unlock them does require a bit of work. First, you need to find the bonus level as you progress through nodes on the map like this: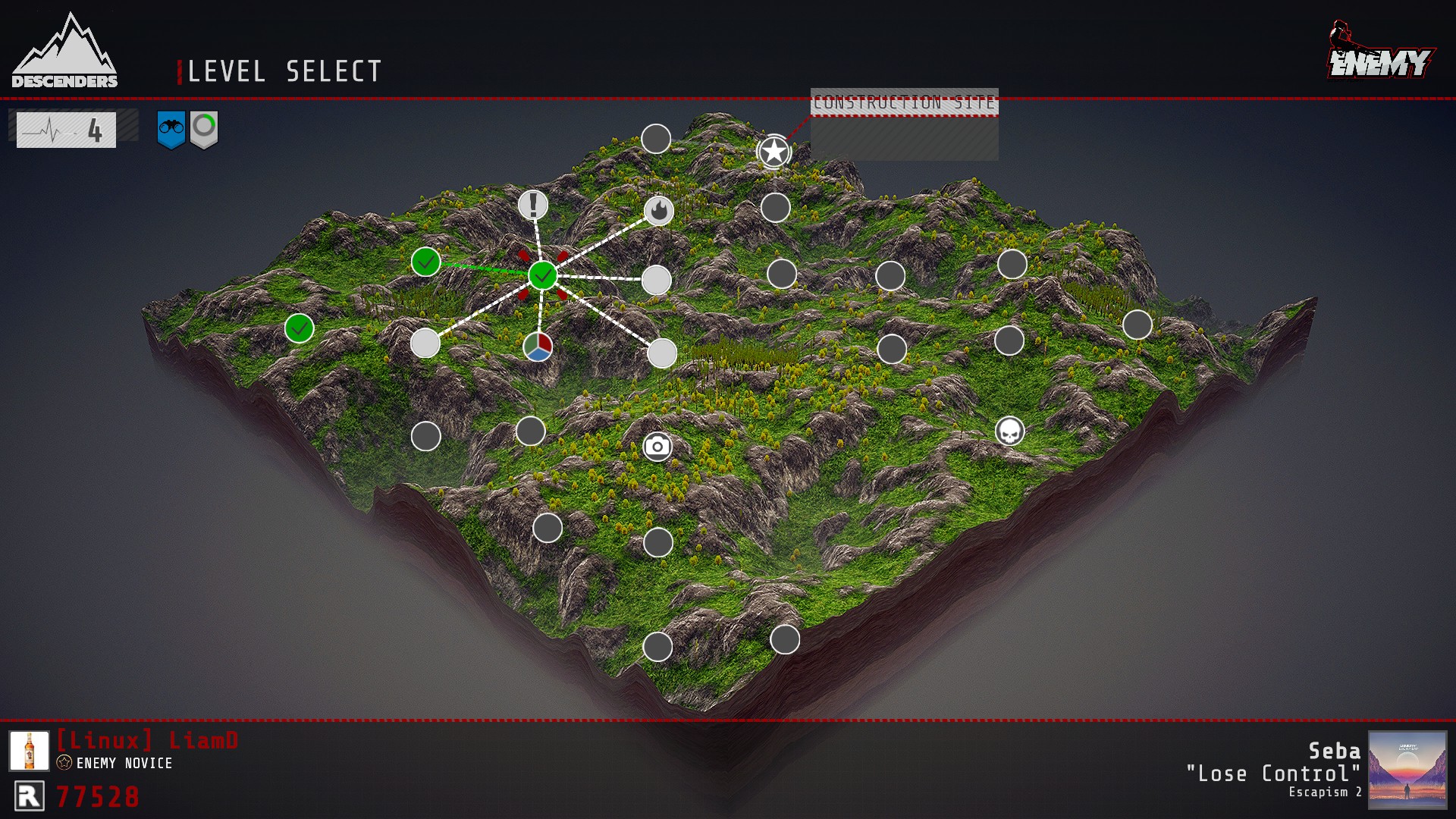 It's made somewhat easier by the crew unlock system, in the case above I was able to get a crew member who could see further on the map. Next, you need to finish the objective of that area and only by doing both will you unlock it to play whenever you want. It makes it a little frustrating, because it took me five attempts before I actually found it. Here's how one of them actually looks though, I do have to admit it's pretty sweet: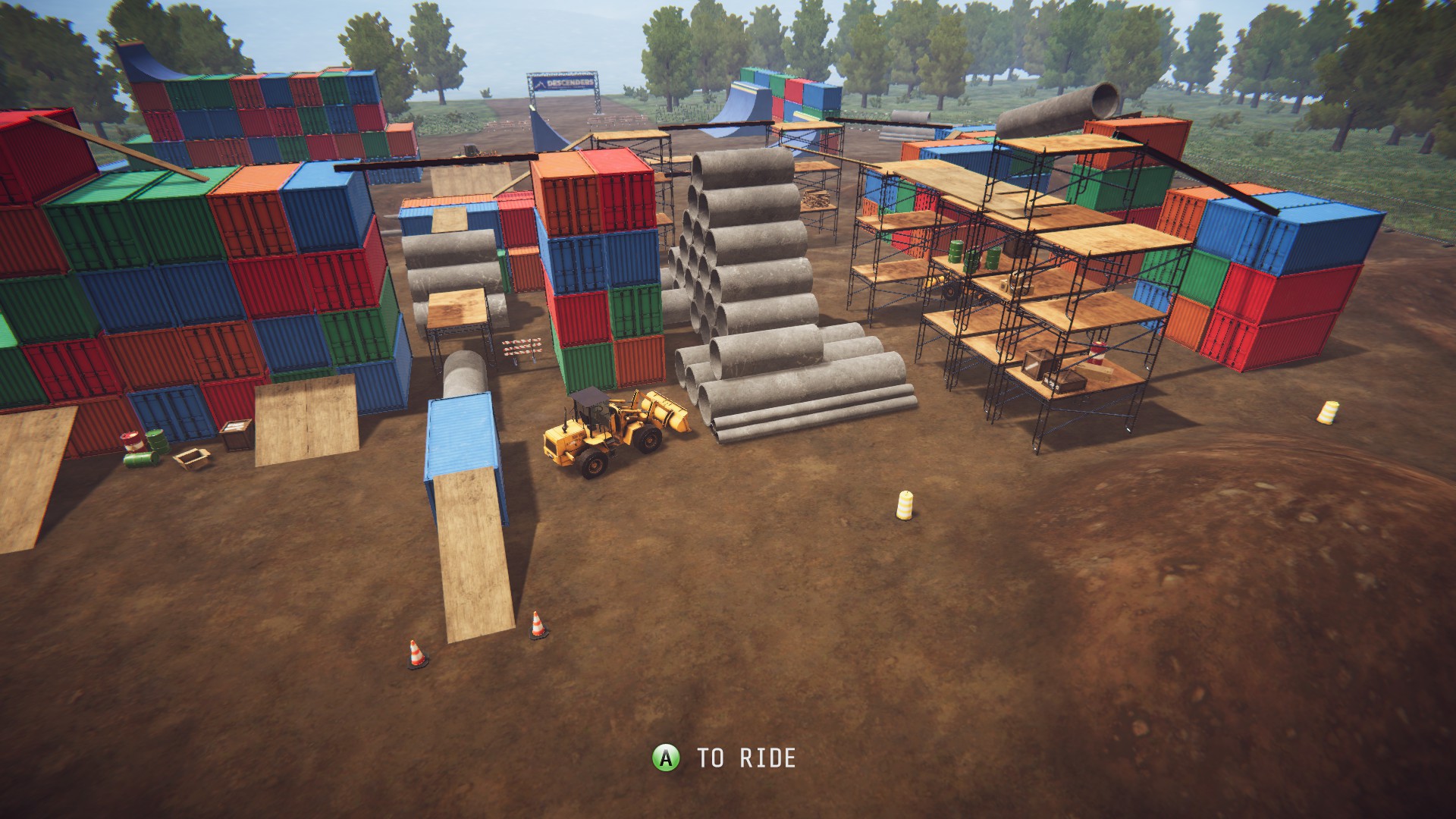 Considering how different it is to the normal tracks, it's proving quite the challenge. The objective there is to get to the top, which I've now failed four times in a row and so I don't think I will be unlocking it any time soon. One false step, one accidental twitch of your thumb and you can easily fall resulting in another health point being taken away. It's going to take a lot of practice to get this one right.
They've also added new items to unlock, an improved animation system, an improved collisions system so you can truly bail in style and more. Overall, this is a pretty exciting update that has completely pulled me back into the game.
Find it on Humble Store and Steam.
Some you may have missed, popular articles from the last month: