Dystopia [Official Site, Steam], a free cyberpunk mod for Half-Life 2 that's now around 13 years old has officially added Linux support along with a small update.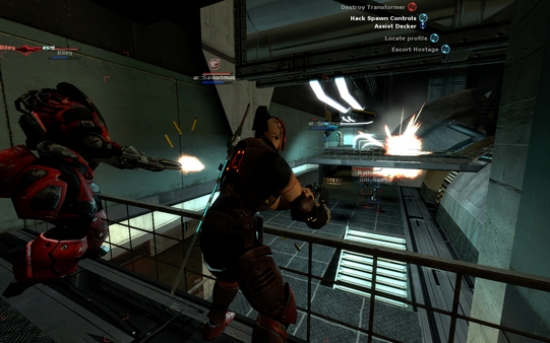 Currently, it doesn't actually work, as it appears they shipped the Linux content without the actual executable to run it. They're aware of it, so hopefully they will fix it soon. It will be interesting to see what it's like, so I will update you once it's actually working.
Update: It's fixed, it now works and they've done another patch.
Update 2: They broke it again…this might go on for a while.
Update 3: It works again now, all is well.
The mod is developed by Puny Human, who are also behind the shoot 'em up Galacide (which supports Linux) and Blade Symphony, which doesn't currently support Linux.
Note: It's free, as long as you own Half-Life 2.
Here's what's changed with the latest release, from the official announcement:
Migrated Dystopia from Source SDK Base to HL2 version of Source Engine
Added Linux Client
Added anti-aliasing around all fonts in-game
Changed chat text font from standard HL2 font to SpaceOne font
Added Windowed (No Border) option
Fixed shells the gun used (no longer uses CSS:S shells)
Thanks for the tip, UltraAltesBrot!