The latest immersion pack for the sprawling historical strategy sandbox will give the nations of Iberia new toys to play with and flavor for their vast overseas colonies.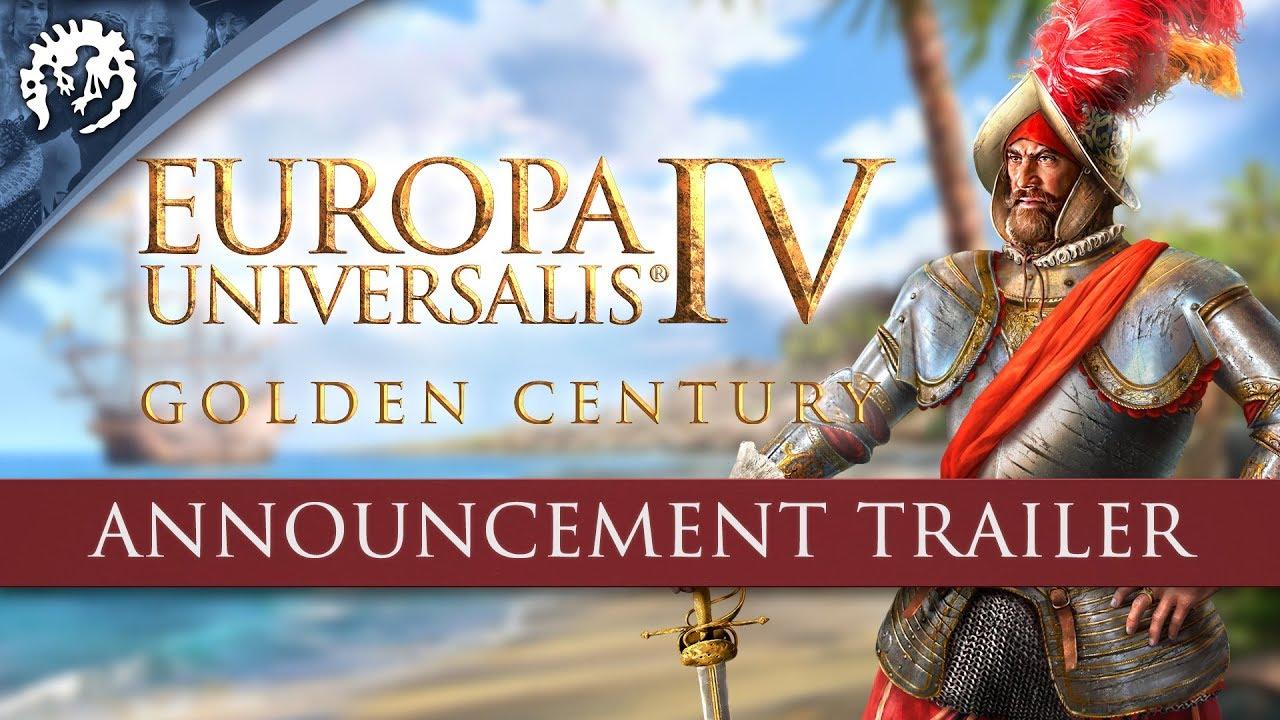 These days, Europa Universalis IV is a rather different beast than it was at launch. Years of free patches, DLC and content have transformed the game into something that has a little of something for everyone. Every time new content is announced, a very vocal part of the community asks if the relatively-neglected Iberian region will get its turn to shine. With Golden Century, it looks like Paradox is seeking to cater to its fans.
The developer diaries for this latest DLC show that the lion's share of changes will involve the Iberian region and its Muslim neighbors in North Africa. The map has been tweaked and both national ideas and missions have been added to the nations there. Things like new holy orders like the Franciscans and a rework of colonial regions (and the missions of potential breakaway countries like Mexico) have also made it in.
Have a look at the official features listed:
Minority Expulsion: Settle your distant colonies with homeland minorities, promoting greater cohesion at home, while adding more diversity to your subject nations.
Establish Orders: Iberian nations can appoint Jesuit, Franciscan or Dominican clerics to govern their states to reduce unrest or ease conversion..
New Mission Trees: New missions and objectives for the nations of Iberia and Northwest Africa, including Spain and Andalucia.
Pirate Republics: Play as or combat against pirate nations in dangerous sea zones, with their own flavor and game style.
Flagships: Appoint a Flagship to lead your navy, adding combat and trade power to your fleets.
Naval Barrage: Use your ships to help besiege coastal forts by bombarding the walls.
New Iberian Army Units: 20 unique infantry units for Granada/Andalucia, Navarra, Leon/Galicia, Salé and Pirates.
New Iberian Ship Models: 17 new ship models for the Iberian nations (Portugal, Spain, Aragon, Navarra, Galicia, Leon, Andalucia and Granada.)
New Berber Ship Models: 17 new ship models for Berber nations (Morocco, Tlemcen, Algiers, Tunis, Fezzan, Mzab, Toggourt, Djerid, Tripoli, Tafilalt, Sus, Fez, Salé.)
New Music: 10 to 12 minutes of original music inspired by the discovery of the New World.
Pirate Republics might seem a little out of place but the vast treasure fleets of Spain and Portugal were juicy targets for privateers and brigands of all sorts. I'm not sure how fun it'll be to play these new countries but it's certainly something different to the usual EU fare. The Barbary Coast remained a cause of concern for European powers well into the 19th century so it's great to see them feature in an expanded capacity in the game.
Those of you looking forward to expand the Spanish Empire (or maybe just declare bankruptcy four times in as many decades) or lead your own pirate nation will be able to do so when Golden Century releases December 11.
You can preorder on Paradox's Webshop if you've got more doubloons than patience. That said, as always, we advise against preordering.
Some you may have missed, popular articles from the last month: