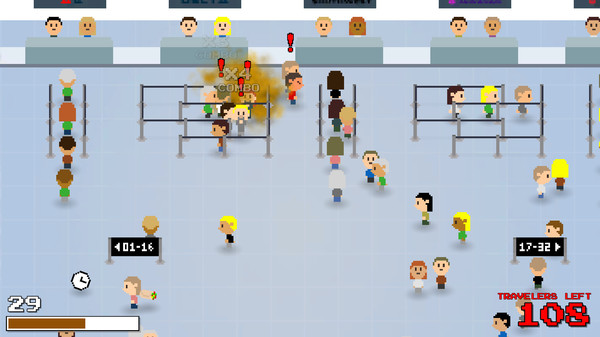 The aim of the game in 'CropDuster Supreme' [
Steam
] is to fart on people, now you may think this sounds terrible — but it's actually quite amusing! I know, I'm shocked too.
Usually, a game like this, I would probably blast by saying it's terrible and it doesn't deserve to be sold on Steam. Something like that anyway, but wow, this game is actually quite funny (and it costs less than £1).
Even their description in the Early Access box is pure gold:
QuoteHow is the full version planned to differ from the Early Access version?
"The Early Access version is essentially complete. We just plan to wrap up loose ends and polish up the turd over the next couple months."
I'm actually a little sad that it's content complete, as given a few more maps and modes and maybe some co-op and this could have been even more hilarious. Still, it's exactly the type of game you need after a rough night and an annoying morning.
It has stupidly cheery music, which is rather amusing when you mix the cheery music with the horrified screams of my gas-cloud victims.
Go on, treat yourself or someone you love to a game about farts.
Some you may have missed, popular articles from the last month: