Armchair generals everywhere have been busy fighting and conquering ever since the release of Hearts of Iron 4 [
Official Site
] last year. The game by Paradox Development Studios gives players the chance to pick any country that existed in 1936 and play out the conflict that follows. Achieving ultimate victory requires managing more than military and industry, resources, research, and diplomacy all factor into gameplay. I've personally sunk in hundreds of hours with the game in both singleplayer and multiplayer modes.
Anniversary DLC features:
New voiceovers for troops while playing as Poland
20 new portrait selections for generals and leaders across nations in Africa, Asia, Europe, and South America
20 new custom division icons
I'm glad the game is still getting new content regularly and the inclusion of Polish voices is unexpected but ought to make at least a few people happy.
Paradox have also detailed a few interesting statistics in a
bonus developer diary
. The highlights include that the playerbase has been growing steadily since launch, which countires are played the most and that mods are incredibly popular for the game. As someone who plays about half of his games running
Kaiserreich
, I can attest to just how excellent the mod community is for Hearts of Iron.
The second paid DLC for HoI4, called Death or Dishonor, is also due June 14th. PDS is calling it a country pack as its focus is on some of the smaller nations in the Balkans and Central Europe. It'll be launching with a sizable update which will be overhauling the air combat system among other things, so there's plenty to look forward to there.
You can check out the announcement trailer for Death or Dishonor below: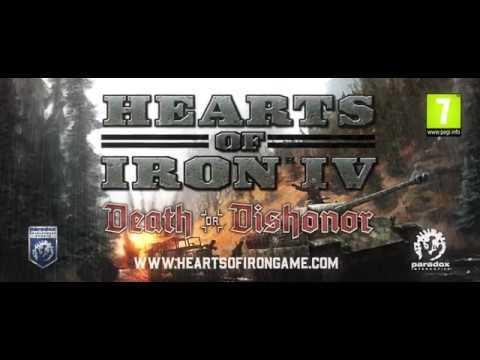 Some you may have missed, popular articles from the last month: