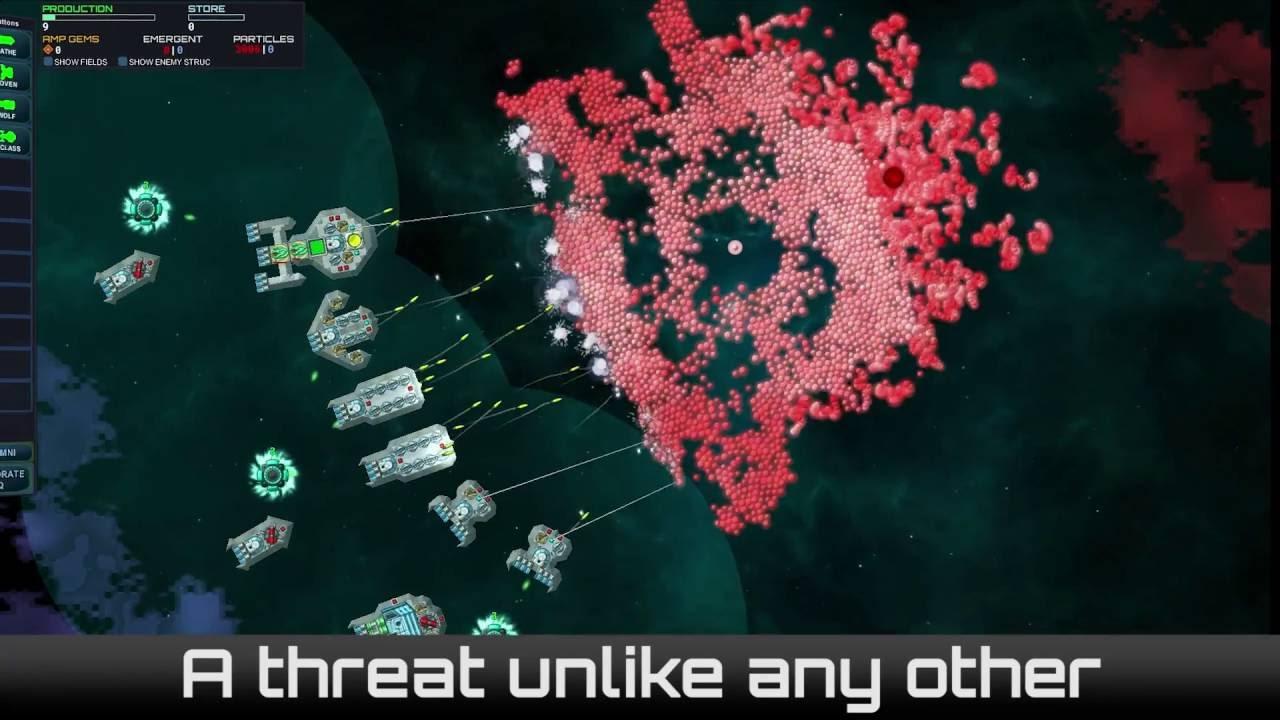 I'm a big strategy game fan, I like building stuff and especially destroying stuff. I did a quick check on new Steam releases today and came across 'Particle Fleet: Emergence' [
Official Site
,
Steam
] and I don't want to put it down.
Note: Copy personally purchased.
It's from the same developer as the Creeper World series of games, so it has their signature style to it. Creeper World 3: Arc Eternal is also very cool, so I was excited to see another Linux release from Knuckle Cracker.
The game has a similar style to Creeper World, in the sense that it's a strategy game where your enemy is swarming around trying to eat away at everything. You need to carefully manage your energy resources while taking out the enemy swarms and their bases.
You control an array of different spaceships with a different variety of weapons, all constructed using the energy you acquire through mining in each level. The ships have different functions from supporting ships that can take out enemy "Emitters" which produce the swarming enemies, to destroyers that compliment the support ships with missiles or heavy point defence lasers. Even your HQ is essentially a big lumbering spaceship.
There's a lot of thought put into the different modules a ship can carry, which is clearly shown. Your energy emitters have a limited range to keep supplying your ships to repair them and give them ammo. So, eventually you can build a tanker ship which can refuel and supply ships in it's range. What I especially love about this little ship is that if it's out of range of your energy emitters, it has a little shuttle to ferry energy to itself to then push out to your ships in the field. It was very cool when I got far enough to use that.
You gradually unlock more ships and weapons as you play through the campaign, once you reach a certain point in the campaign you also unlock other game modes.
I love the way ships are built using an energy beam "Lathe", something not too dissimilar from the old Total Annihilation RTS game.
The game even has a ship and map editor, if you're into content creation.
One thing I would like to see, is the ability to move your ships in their current formation, instead of the chosen formation the game seems to randomly put them into.
Update: It seems it does have a form of this, but the tutorial text wasn't clear on it. It also doesn't function in the way I would like.
I've had a serious amount of fun with this game, sunk well over an hour into it in my first session without realising it at all. That's always the sign of a great game.
If you like strategy games with spaceships and a campaign, you will probably really enjoy this.
Some you may have missed, popular articles from the last month: