If you're tired, ill or just downright lazy, you might want to take a look at the recently released Lazy Galaxy [Steam]. The game is currently in Early Access, but even so it's showing a lot of promise. I won't give it a full review, since it's not yet finished, these are some basic thoughts.
Disclosure: Key provided by the developer.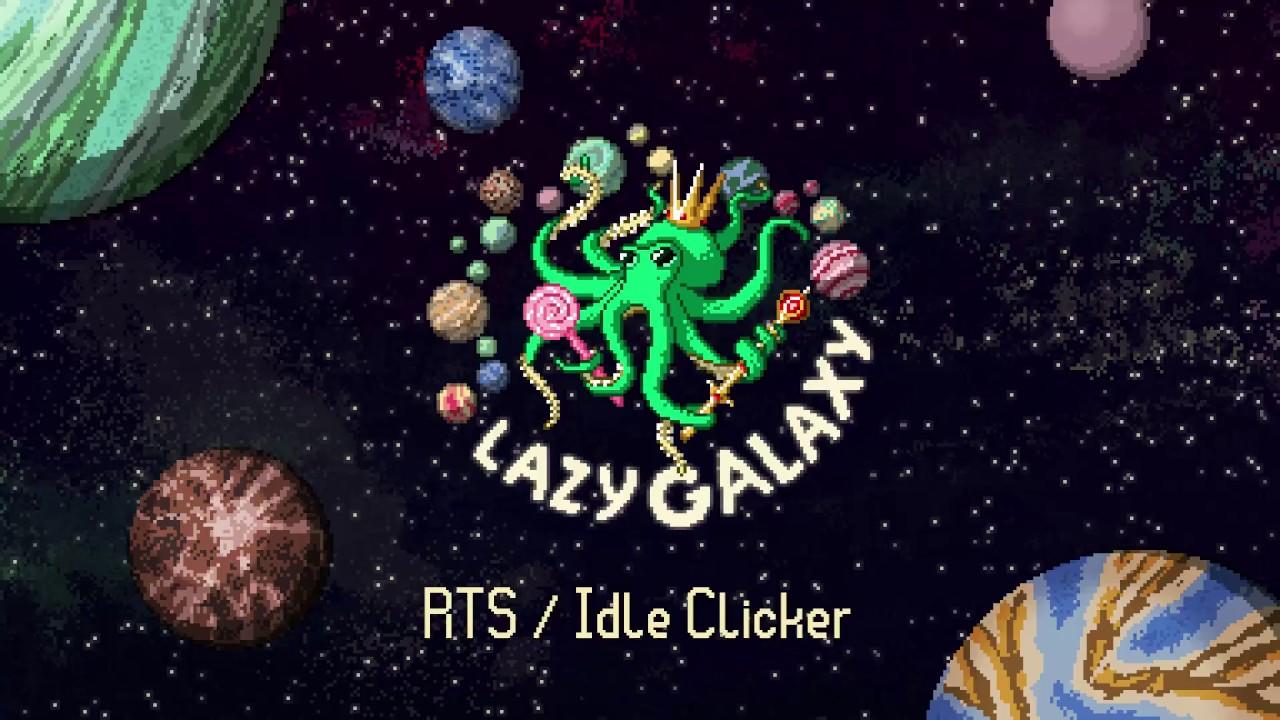 Honestly, I don't really get a lot of these idle "clicker" games, until Lazy Galaxy came along. Probably because I'm ill, tired and generally run-down with my yearly throat infection, but Lazy Galaxy has actually captured my interest and held it enough for me to play several hours as well as likely be a game I will hit Play on again soon. I'm not joking either, at one point I spent 30 minutes just clicking asteroids, levelling up buildings and repeat. It's a weird thing, but it is actually both relaxing and satisfying. What have I become?
It's extremely easy-going gameplay, with some delightful humour sprinkled in. The initial introduction video was delightfully silly too, hope they add more as the game is further developed. I do also love how the basic tutorial boxes only pop-up when you hit the "Motivate Me" button, little things like that gave me a needed smile.
It's not just that the gameplay is easy on the brain, it's the sweet mix of the clicker planetary building that's blended together with a strategy game with space combat. Since it's an idle game, there's not a lot that requires manual work, more so at the start when you're getting things going, but especially on the planet-building section you can safely walk away, make a coffee and come back while your buildings gather resources for you. You can interact a little (if you wish) to speed up resource generation by clicking a few asteroids, upgrade a few buildings to get resources quicker and so on.
There's even a research system, which naturally requires nothing but a click. There's no lengthy waits on it, if you have enough resources and the prerequisites then you can click away. It also has a button to research literally everything you're currently able to—handy!
When you feel you've built enough ships, you can ask them to get off their butts and go into space. As for the space combat, the AI handles that for you rather nicely. You can sit back and enjoy you victory, or micro-manage who attacks who and click on the health packs that appear now and then if things look a little dicey. Mostly though, you literally can sit back and watch the fireworks. Your fleet will travel sector by sector, automatically destroying the enemies in each one before moving onto the next.
You can find Lazy Galaxy on Steam, if you can be bothered to move, you lazy person. Seriously though, it's quite nice. The Linux version is flawless too.