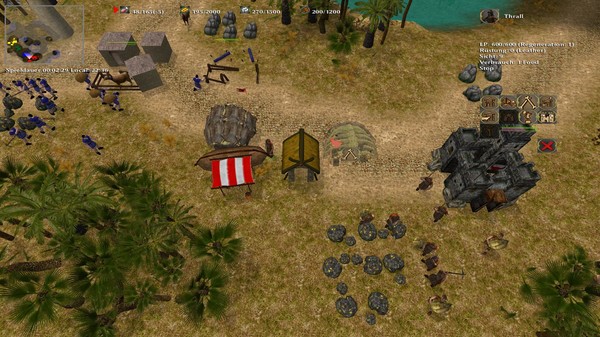 MegaGlest [
Steam
,
Official Site
], an open source RTS game that has been going for years is now available on Steam. Great to see this happen!
It's still completely free from the official site, but buying it on Steam helps them continue development.
This could be a good contender for a livestream, would you be interested to see us play this open source strategy game?
About the game
It seems to start slow, but this impression changes very quickly when the first fights start. You have to manage all things at once! While you fight you have to control your workers to build up your city, send scouts to new places and give orders to newly produced units. This way, game play is a mix of fight micromanagement, strategy and general unit management. In some more advanced games you typically have to control more than 100 units and in big games this can go up to more than 300 for each player. This game is meant to be played as an RTS game and has no special focus on storylines.
Will you buy it on Steam to help support their development?
Some you may have missed, popular articles from the last month: