I finally set aside some time to play the supernatural thriller Oxenfree [
Steam
,
GOG
,
Official Site
] and it's surprisingly good. It's a narrative-driven game, so each choice you make changes the conversations and the flow of the game.
Note
: Copy personally purchased.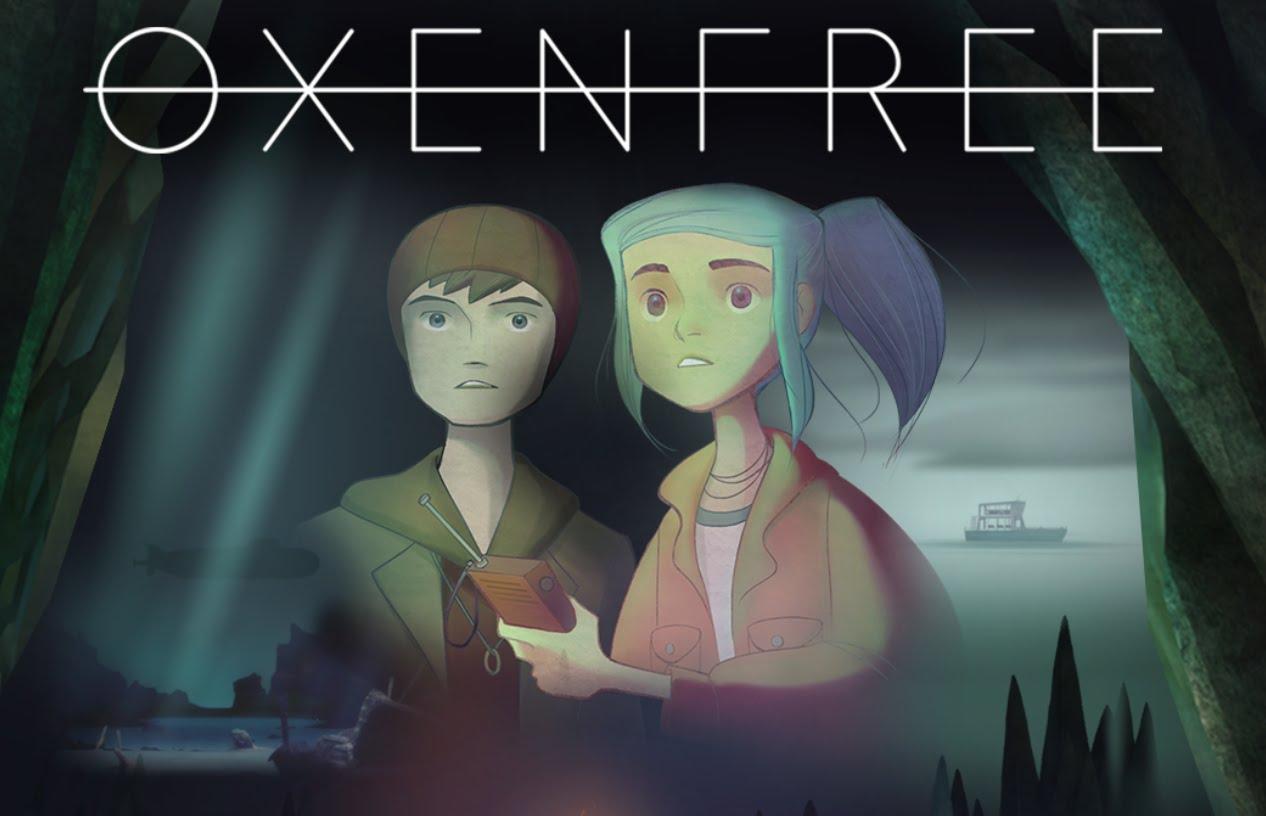 It's similar in style to a lot of movie thrillers with it starting off with a bunch of teenagers going to have a party, but things quickly turn sour once you do some exploration. You seem to have opened up some kind of rift, but who exactly is on the other side and what do they want? I do love a good ghost story and it's one I will try not to spoil with my thoughts here.
I was very surprised by how thick an atmosphere it has once you really get into the swing of it. Considering it has a zoomed-out side-on view I was curious to see how the horror aspects of it would work, but thanks to the fantastic audio and really great art it was actually able to make my heart jump a few times. It's not an overly scary game, far from it, but it keeps your curiosity and plays to the supernatural thriller theme very well.
It has full gamepad support and I do recommend using one, as it gives the game a much better feel. I tested with keyboard and the Steam Controller, with the gamepad being much nicer overall.
One of the big hooks of the game is the conversation system, as the game is chatter heavy and you usually have a choice of multiple answers to everything. There's not always a clear-cut distinction between good or bad answers, but more along the lines of choosing based on how you personally feel. The longer you stick around in an area and talk, the more back story you can learn and the more you will get to know each character.
The game does have an issue with pacing though, with it being too slow in multiple places. There was a few times I just wanted to get out and explore and progress through the game, but I had to wait for conversations to finish to get the option to continue. I get that it's a narrative-heavy game, but forcing a player to wait so much did get of my nerves at times.
Some of the dialogue is funny, like a character who decides to eat some hash-brownies claiming he "miss-measured the magic" as he sits down — that did make me chuckle. The dialogue is mostly believable, but sometimes they end up sounding too scripted and much older than they are, but the voice acting is very good.
One part of the dialogue stuck out as a forced attempt to be socially/politically correct though. At one point you tell a friend to "keep it in their pants" to which they jokingly reply "no promises", which is quickly followed up by something like "wait, that sounds like I was going to force myself on her". Considering you're playing as teenagers who drink, take drugs and do plenty they're not supposed to, it stuck out like a sore thumb in attempt to dial it down. It's another case of grown adults trying to do teenage dialogue, but ending up sounding too adult.
The conversation system does also have a little flaw, for those who want to listen into the conversations, a lot of the time you either listen in and miss the chance to make a choice, or pick a choice and interrupt what's currently being talked about. It would have been nice to have been given more time to make a choice while people are talking.
Another issue is the save points when you quit, you don't get manual saves, but some form of checkpoint saves per-location. This has caused me to repeatedly need to go through a while of speech before getting where I want to again.
Bugs
I did notice one issue with the graphics, where background tiles weren't always connected up properly leaving a small black line between them, luckily it's pretty hard to notice.
One bit that I did notice rather badly, was my character dropping a beer can to climb over a fence, but afterwards they were still acting as if the drink was in their hand until they eventually put down the invisible can.
Minor issues and some slow pacing aside, it's a great game to sit back and relax with. It's a game of exploration, mystery and a fair amount of walking. The branching dialogue options make for a rather interesting experience usually found in the likes of Life is Strange and it was very well done overall. If you like your ghost experiences, give it a go!
Some you may have missed, popular articles from the last month: