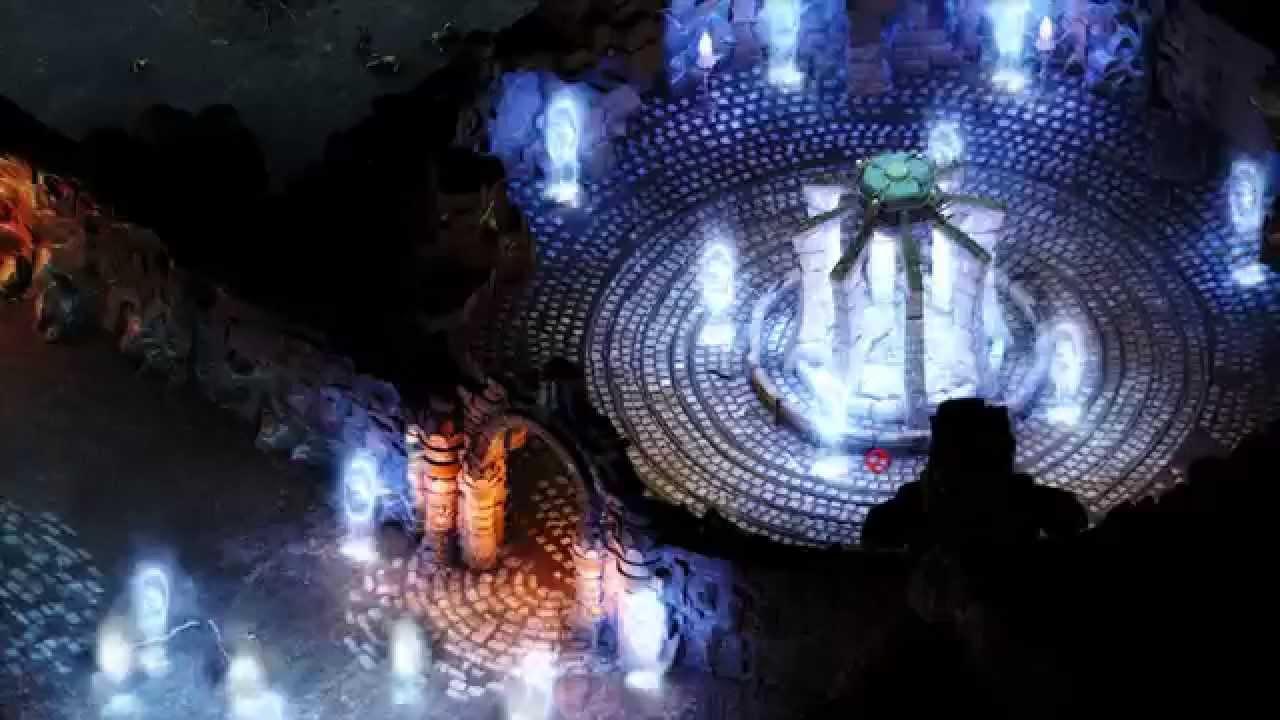 Pillars of Eternity is the brand new RPG from Obsidian Entertainment and Paradox Interactive. It's expensive compared to a lot of our games, so here's our look at it.
About the game
(Official)
Prepare to be enchanted by a world where the choices you make and the paths you choose shape your destiny. Obsidian Entertainment, the developer of Fallout: New Vegas™ and South Park: The Stick of Truth™, together with Paradox Interactive is proud to present Pillars of Eternity.
Recapture the deep sense of exploration, the joy of a pulsating adventure, and the thrill of leading your own band of companions across a new fantasy realm and into the depths of monster-infested dungeons in search of lost treasures and ancient mysteries.
So gather your party, venture forth, and embrace adventure as you delve into a realm of wonder, nostalgia, and the excitement of classic RPGs with Obsidian's Pillars of Eternity!
Tech specs
MINIMUM:
OS: Ubuntu 14.04 LTS
64-bit
or newer
Processor: Intel Core i3-2100T @ 2.50 GHz / AMD Phenom II X3 B73
Memory: 4 GB RAM
Graphics: ATI Radeon HD 4850 or NVIDIA GeForce 9600 GT
Hard Drive: 14 GB available space
RECOMMENDED:
OS: Ubuntu 14.04 LTS
64-bit
or newer
Processor: Intel Core i5-2400 @ 3.10 GHz / AMD Phenom II X6 1100T
Memory: 8 GB RAM
Graphics: Radeon HD 7700 or NVIDIA GeForce GTX 570
Hard Drive: 14 GB available space
My thoughts
We would have had this up a lot earlier, but after speaking to Paradox, Obsidian weren't giving out any Linux keys before release, but they were giving out Windows keys, odd. I find that a bit concerning, and it tells me that Linux isn't high a priority.
Luckily, we had a generous email with a key from a supporter, so thanks to them we can still cover it properly, after the release.
Annoyingly, Steam decided to change to "Coming Soon" when the timer was up. This actually happens quite often with bigger releases, but it was no fun waiting around. It took a good 15 minutes to finally decide it was released!
It's especially important to test Unity based games on Linux, as their performance is quite often very poor, so without further rambling here's my early look at it.
Remember, these thoughts are mine, and mine alone. Any review/port report/initial thoughts are from my personal point of view.
The actual port report
It launches and actually works, so that's a good start at least! Nothing like a new game actually launching properly to get you excited!
It starts off with a nice little intro story to set the scene, and you proceed to setup your character.
Setting up your character!
This is where you could probably spend a long time deciding what you want to be, and like every RPG that gives me the option, I chose to become an Elf! Each race has different statistics, so choose wisely! Once you pick your favourite race, you also get to choose a sub-race, and that changes your statistics again. I decided to go for a Wood Elf, and that enables me to be better at ranged combat. I always love being an archer, so this pleases me to not only be my favourite race, but to also setup my character exactly how I like.
It has the standard class chooser as well, so as you might imagine, I chose to be an Archer. There are 11 different classes, so there's plenty of options for everyone's play style.
There's even more to chose from, as you go through picking a starting ability, and an animal companion. I am simply loving the amount of options you get.
When I thought I was finally done, nope. You then need to arrange your starting statistics, and it gives you a handy star beside the statistics that are most beneficial to your class.
You're still not done yet, you also need to pick your Culture. Each different culture gives +1 to a specific attribute, so again, choose wisely adventurers!
Are we done yet? Nope! You also need to pick a Background. Each different background will again add to your different attributes.
Finally we get to change our appearance, and this is the only place it fell a tiny bit flat for me. There weren't as many options as I had hoped, but sufficient enough for me to feel my character looked awesome.
The game, the most important bit right?
Once I finally got into the game, I am pleased to say that it's not entirely text based. There are some voice overs. I do love RPG games, but I also don't like reading paragraphs of text often, as this actually reminds me I am in a game, I do prefer speech to really get me engrossed in a game.
The voice acting sounds great, and some of the start even made me chuckle a bit with the banter between the caravan owner and the guide.
I'm not entirely sure if the VSYNC option is working, there's no difference with it on or off, and either way I notice a bit of tearing, not a lot, but it's there.
The FPS seems to refuse to go above 60, but it does give me a mostly solid 60, so it performs pretty damn well.
The graphics are really quite nice, and it really does feel like the older Infinity engine RPG games, but with everything updated for modern gamers. It's actually quite beautiful to look at, and considering my FPS hasn't dropped below 59FPS I think I'm going to enjoy this.
I wandered around a bit doing the first quest, and killed a couple bandits and everything seems to be going swimmingly.
The combat is real time, but like with FTL you can simply press space and have it pause. You will need to pause often to give different orders to your followers, so remember it.
I didn't really notice any performance problems during combat, or during the small cutscene I saw, so it looks like it's a pretty good release for us.
One thing I really love, is that after certain scenes have played out, you get a story board of what's going on. What was completely unexpected was that it gives you options you can take sometimes to help or not help someone in need (trying not to give spoilers here!).
The one thing that does bug me are the tutorial scrolls that pop up, as sometimes they vanish too quickly, and you then have to scroll through the text history to know what they were describing.
The production quality seems pretty high, and that's not surprising coming from Obsidian Entertainment.
After putting some time into it, the part that is really annoying me is the amount of micromanagement your team requires. Sometimes it seems like there is zero AI to your members, and even on the easy setting where you're not supposed to have so much of it, my team seems to stand around often during fights not attacking.
I don't want my hand held the whole time, but having a little more AI scripting during fights allowing my team to do the occasional spell and attack by themselves would have been great.
Sadly, I feel the fights are confusing. It's hard to tell who you have selected and who is where while lots of spells and attacks are going on.
Final Verdict:
I haven't seen a release this smooth in a while, and I imagine it's a great experience for big RPG fans, but the combat ruins it for me.
Check out Pillars of Eternity on
Games Republic
. Buying it there on the Linux store supports us directly!
It's also on
GOG
for a DRM Free build.
Some you may have missed, popular articles from the last month: