Update 17/10/18: This patch is now live for everyone.
The newly formed studio, Planetary Annihilation Inc, has pushed out their first upgrade for the strategy game Planetary Annihilation: TITANS.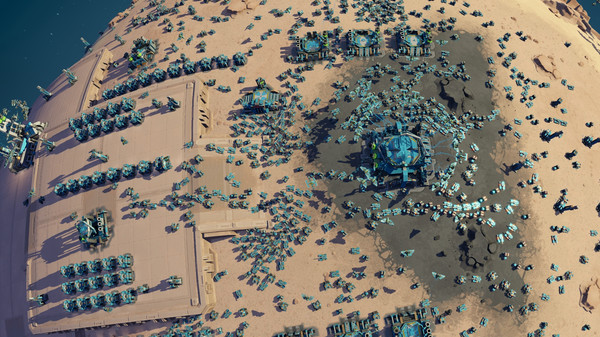 For those not clued up, Planetary Annihilation: TITANS is now being run by a dedicated studio that are going to give it a new life with continued support and plenty of updates. The original Planetary Annihilation is no longer available to buy, with a permanent discount to upgrade to TITANS.
This new "PTE" (public test environment) build is available to opt-in on Steam with no password required. Their aim is to focus on "speed and stability" before upgrading the main tech behind the game. With that in mind they've fixed some server-side crash issues, adjusted some balance issues along with some interesting AI changes. The AI, for example, will look to engage in more fights it thinks it can win as well as being better at gathering and using intel.
There's plenty more multi-threading for servers, improved crash reporting for all platforms, a number of adjustments to improve performance and so on. Overall, it might not sound like a big deal, but it's a good step forward. You can see the full changes here.
I've given the beta version a test for a few hours and it does seem to work fine. Really happy to see the game continue to live on, as it really is quite good. I actually forgot just how much I enjoy this game, watching hundreds on units travel across a world destroying everything in their path.
You can pick up Planetary Annihilation: TITANS on Humble Store and Steam.
Some you may have missed, popular articles from the last month: