Empires of the Undergrowth [Steam, Official Site] is an Ant colony management and strategy game that's now in Early Access, I took a look and here's some thoughts.
Disclosure: Key provided by the developer.
Here's a cut of the livestream I did showing off some gameplay from the first challenge. If you're not a fan of creepy-crawly things, this is not for you: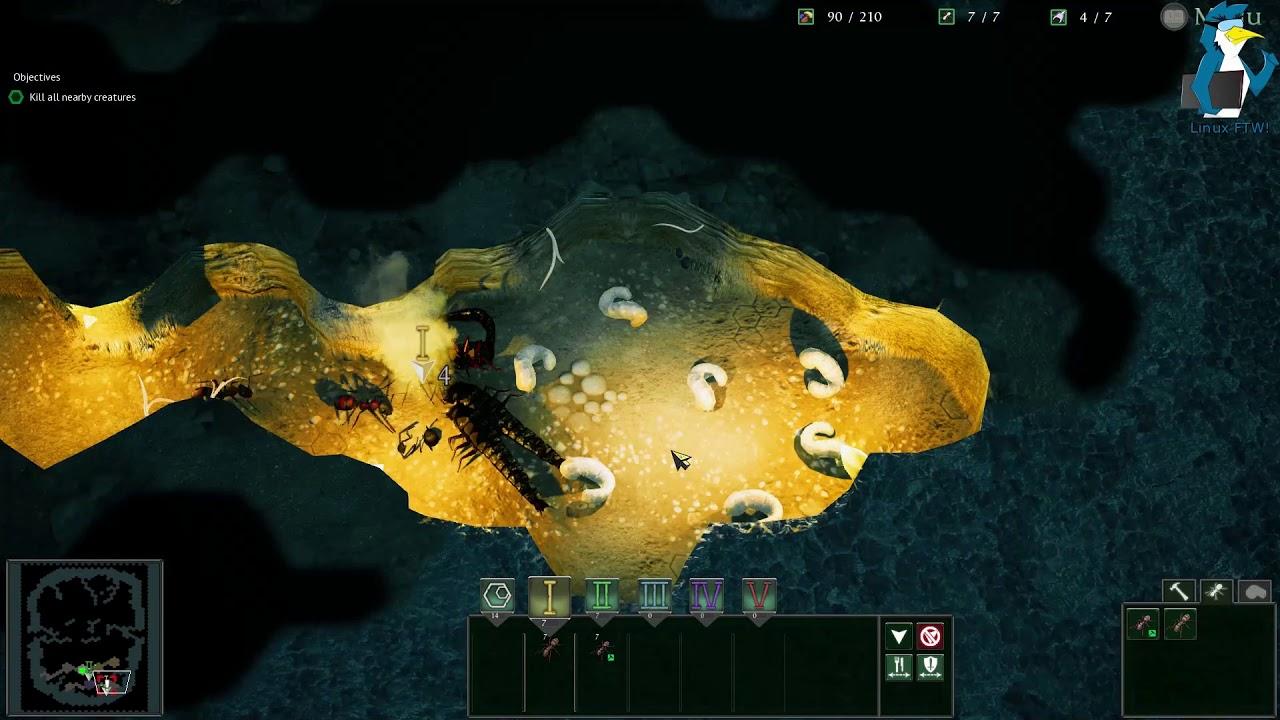 As first I was pretty grossed out, to the point that I felt like my skin was crawling. It's funny really, because it's just that good that it made me feel incredibly weird at the start. I quickly eventually got over that and once I did, I found a game that somewhat resembles Sim Ant meets Dungeon Keeper. I feel like that's really an apt way to describe it, but it very much digs its own nest in the gaming world.
What I'm most impressed by is just how amazingly polished the game feels. From the animations, the lighting to the fantastic narration everything fits perfectly in place. The Linux version suffers no issues either, it was 100% smooth all the time which made for some awesome gameplay.
Features:
Carve out and construct your underground nest to suit your strategy
Engage in fast-paced colony versus colony combat above ground
Play as different ant species and explore their unique traits and weaknesses
Encounter and overpower dangerous beetles, arachnids and other awesome arthropods
Grow your pet formicarium over time by completing missions
I think it's quite rare to play a game that feels exactly how you want it to be, Empires of the Undergrowth is a great start to what I've no doubt will become a really fantastic game once it's finished. It's already very interesting and challenging, so it's worth checking out even now.
Some you may have missed, popular articles from the last month: