Robocraft Royale [Steam], a new Battle Royale game from Freejam (the makers of Robocraft) may see Linux support if all goes well.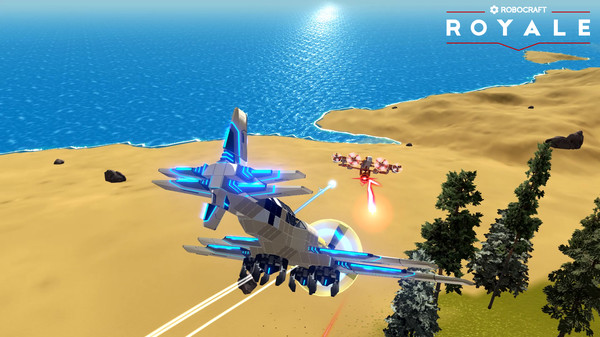 Firstly to get this out of the way: I know some of you dislike articles about games that "may" get Linux support. I totally understand concerns about that! However, I personally feel that it's pretty important for developers to know there's some sort of interest in their games. You could argue that "of course there will be interest!", sure, but how much interest? The Steam wishlist feature only works to show Linux users wishlisting it if they know about it and only tick Linux as the single platform, so this is the next best thing. It also does no harm and costs nothing to try.
Considering their previous game supports Linux and works rather well, it's not a stretch for Freejam to get this one on Linux too. This is why I consider it one of the more likely titles for us.
Here's what they said when I asked about it:
Hey there. We would love to get the game going on Linux but we need to be sure it works on PC 1st. If it's successful we'll start thinking about how best to get it on other platforms :)
Yes—I fixed their spelling errors to make it look a bit nicer.
If you would like to see it on Linux as much as me, do let them know in this linked forum post.
Here's what it will feature:
100 players battle for survival in a wide variety of robots created by Robocraft players.
Pilot a wide variety of vehicles including tanks, dragons, dinosaurs, mecha, cars, helicopters, jet fighters. There's no limit to what you might find.
Robocraft's unique, location-based damage system allows you to take apart an enemy robot piece by piece for maximum tactical advantage.
Battle for survival on an 8 x 8 kilometer map.
All vehicles in the game are designed by the Robocraft Community
Some you may have missed, popular articles from the last month: