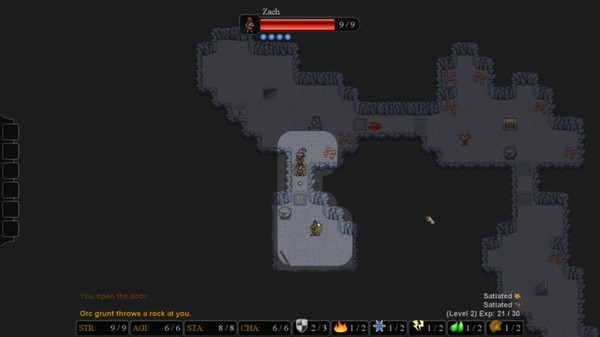 Fans of crawling about in the dark rejoice! Rogue's Tale an interesting looking dungeon crawler now has a Linux version available.
About the game
(Official)
Rogue's Tale is a single player turn-based dungeon crawling game.
The game takes place in a place called Frostmourn Keep and its underlying dungeons located in the World's End Mountains. The goal is to overthrow the current king of the Frostmourn Keep and become the new king.
- Classless character building where you can be the kind of rogue you want.
- Seemingly unfair, untimely and unforgiving deaths which are also permanent.
- Ways to counter these deaths by learning the game mechanics.
- Random dungeons and encounters.
- 24 talents to build your character with.
- 30 spells to build your character even further.
- 60 heritages that make your next character stronger.
- 30 challenges to complete once you get the hang of the game.
Check out
Rogue's Tale on Steam
.
If you try it out, be sure to tell us what it's like!
Some you may have missed, popular articles from the last month: