I have to hand it to the development team behind Tower of Time [Steam], they're certainly putting in some effort to get their Linux version in top shape.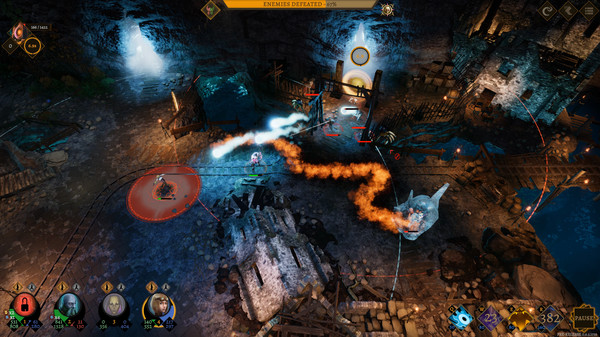 They just pushed out a rather large update that's just for the Linux build, as it seems many people were having trouble with it. Speaking in their announcement they said:
We originally intended to wait with that for the full release, but in the light of negative comments about Linux version not working properly (even if on unsupported distributions), we decided to push it now.

There is a long list of changes here, the most important one is the (yet) another one video player and also different format for all cinematic movies we have in game.

Linux version is giving us headaches since day one. We are struggling hard to make it work on as many distributions as possible, but we cannot guarantee that it will work on each and every one. We do hope that you will understand it.
I've re-tested it with the latest available build and it does seem to work rather nicely. I'm actually really quite impressed with the game, as it performs well even on Ultra settings, it looks great and it's really quite fun now. They've put a lot of work into all aspects of the game since my initial tests and it feels so much better overall.
They also recently announced that they're going to release in full on the 12th of April, so they will be leaving Early Access.
If you appreciate the effort, you can find their game on Steam. It's 15% off for another ~5 hours.
Some you may have missed, popular articles from the last month: