FORCED SHOWDOWN
is essentially an arena shooter with a card-based upgrade system that promises some frantic gameplay, but is it any good? I tried to find out.
Note
: Key provided by developer.
Linux gameplay video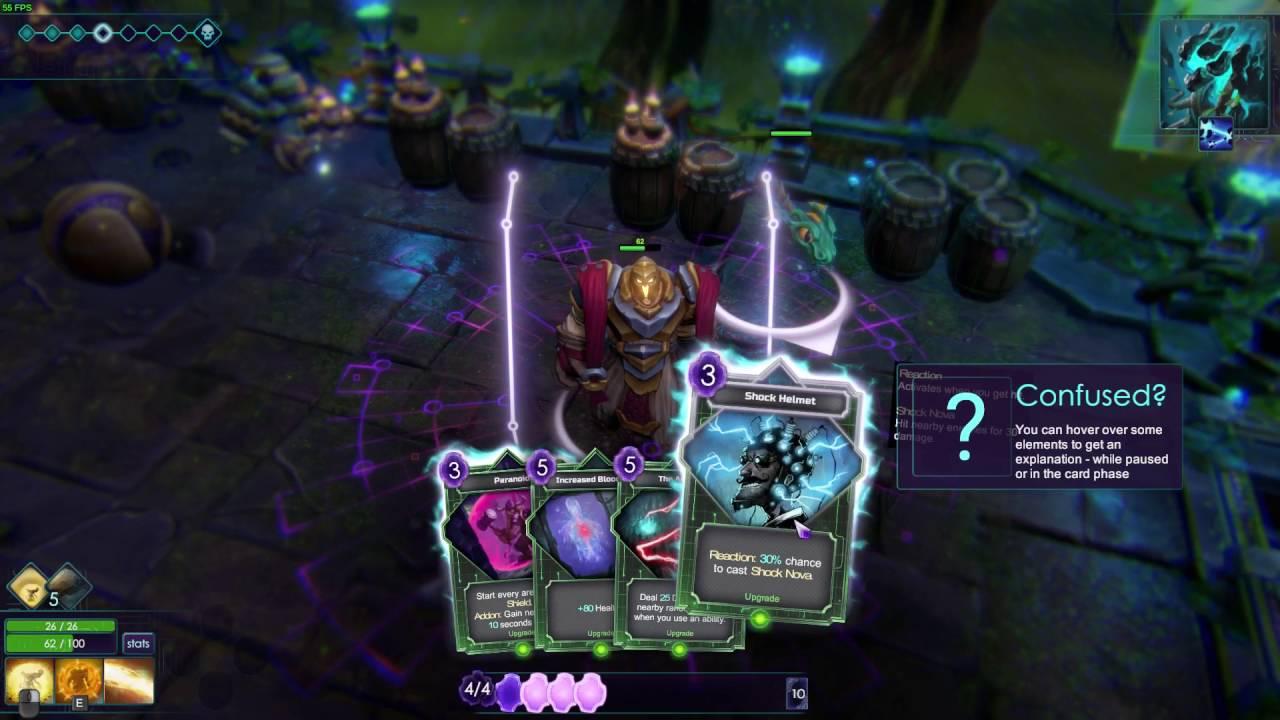 I have to say I am very impressed with not only how smooth the gameplay is in FORCED SHOWDOWN, but how fun the battles actually are.
The start of the game is incredibly easy, but it's one of those starts that eases you in with a gameplay tutorial and easy enemies. Once you get past the initial two boss battles things to start to heat up somewhat.
I actually failed my campaign quite early on, as I wasn't expecting one of the enemies to be as strong as they were, be sure not to underestimate the enemy strength and remember to keep using your abilities.
It feels almost like playing Dota 2 at times in small sized arenas, and that's a really good thing. I actually really like Dota 2, but I hate the community, so FORCED SHOWDOWN has been really exciting to play.
At the start of each round you get to pick different cards to put into play to heal, gain new abilities and so on. It's a really cool idea and I love games that blend different genres together. You could end up with cards giving you more health, extra companion units to fight with you or special abilities that trigger now and then.
The battles are never the same, as each time you do a new run, the arena has a different rule attached to it. Sometime you may get a rule that reduces your health if you start the battle with a certain amount of cards left unused, or even starting you off at 50% health. They certainly don't make it easy, and the challenge has kept me going for a while.
There have been plenty of battles were I've won with so little health my heart was actually racing when I finished it, I even let off a little "woohoo!" once.
During matches you collect points which will unlock special extras for you too, like extra health. There's just so many things like that in the game that make it a pleasure to keep coming back.
I haven't wanted to put it down since I started playing it, so I consider it a must buy.
Issues
The only issue I have encountered is that it will load up on the wrong screen every time. This is easily solved by making it go to windowed mode, moving it to the right monitor and then telling it to go fullscreen again. A minor issue, but still an issue.
Some you may have missed, popular articles from the last month: