I've spent some time playing the strategy game 'Codex of Victory' [
Steam
,
Official Site
] now it's fully released and it's quite surprising.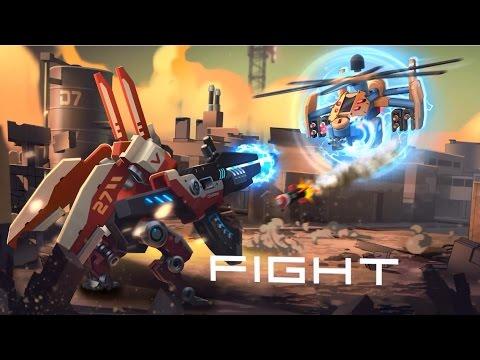 It's a mix of turn-based battles with some real-time base building. The base building aspect is a little like XCOM 2 with a side-on view as you dig out rooms. The whole game feels like it was inspired by XCOM 1 & 2, as you send over units to different regions to perform missions. You even speed up time at will when outside of missions, so it's all very familiar.
The combat is on the simple side, since you don't have many extra abilities. It's a simple case of move, attack and then wait for the enemy to move and attack. It would have been nice to be able to use remaining Action Points to have some sort of guard mode, as this would have allowed for more varied tactics. You can build turrets, for example, which would have given a guard mode some more purpose. You do get access to various special weapons, like missile launchers or long range weapons, so it at least has something interesting.
They key to each battle is capturing camps on the grid, as each base grants you additional Action Points to send in units, move and attack. If an enemy captures too many before you, it can be quickly fatal. This is partly where the difficulty comes from, as you have one single resource during battles to spread across three different things.
The game has a deceptive difficulty curve to it, as playing it on normal I built up a small army and went ahead to a main mission to rescue someone. The enemy had a much bigger force than me and absolutely annihilated me — twice. A little patience is required for sure! Luckily, the game isn't as brutal as XCOM as you do have the chance to replay a mission as soon as it's failed.
Sadly it's a little unstable. After completing the first proper mission in the campaign, the game completely froze on me. I have
reported this
to the developer to look into. Luckily the game does seem to auto-save at various points, so I didn't lose any progress.
One part that let it down was the story, as the way it reads at the start feels rushed. It's as if you opened a book in the middle and started reading like you should know a lot more about what's going on.
It has an online PVP mode, but I went to try it and it just sat telling me it was creating a lobby forever without doing anything. I am unsure if you're able to join any public lobby, as it didn't look like anyone was online to play with. That's another sad spot, like a lot of smaller games with online mods it's not very populated, so don't go buying it for the online mode.
It also puts itself on my secondary screen instead of my primary, which is a bit of a nuisance. For some reason the Unity monitor picker is disabled too, so I can't change it.
Overall, it's actually pretty darn good. Visually good-looking with some simple yet fun combat.
Some you may have missed, popular articles from the last month: