This point and click game meshes stories of people trying to create and discover new truths in prewar Vienna. I've completed the episodic series and have a few thoughts to share.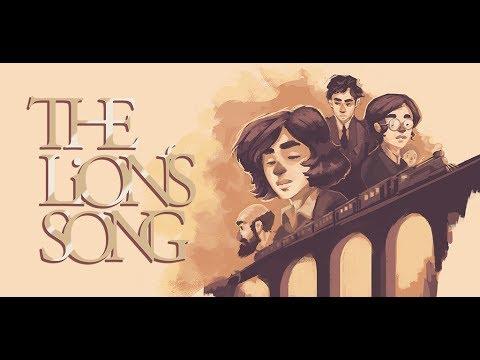 Note: Key provided by GOG
The Lion's Song [Official Site] is divided into four episodes, each following a different character. The first follows a young composer struggling to come to grips with her rising star and the pressures of success, and has to battle self-doubt and dark emotions in order to create her newest work. Likewise, later episodes also deal with the difficulties of finding your own truth, the desire to fit in and the creative process. Each episode explores these themes and others in varying ways that feel fresh and mostly organic.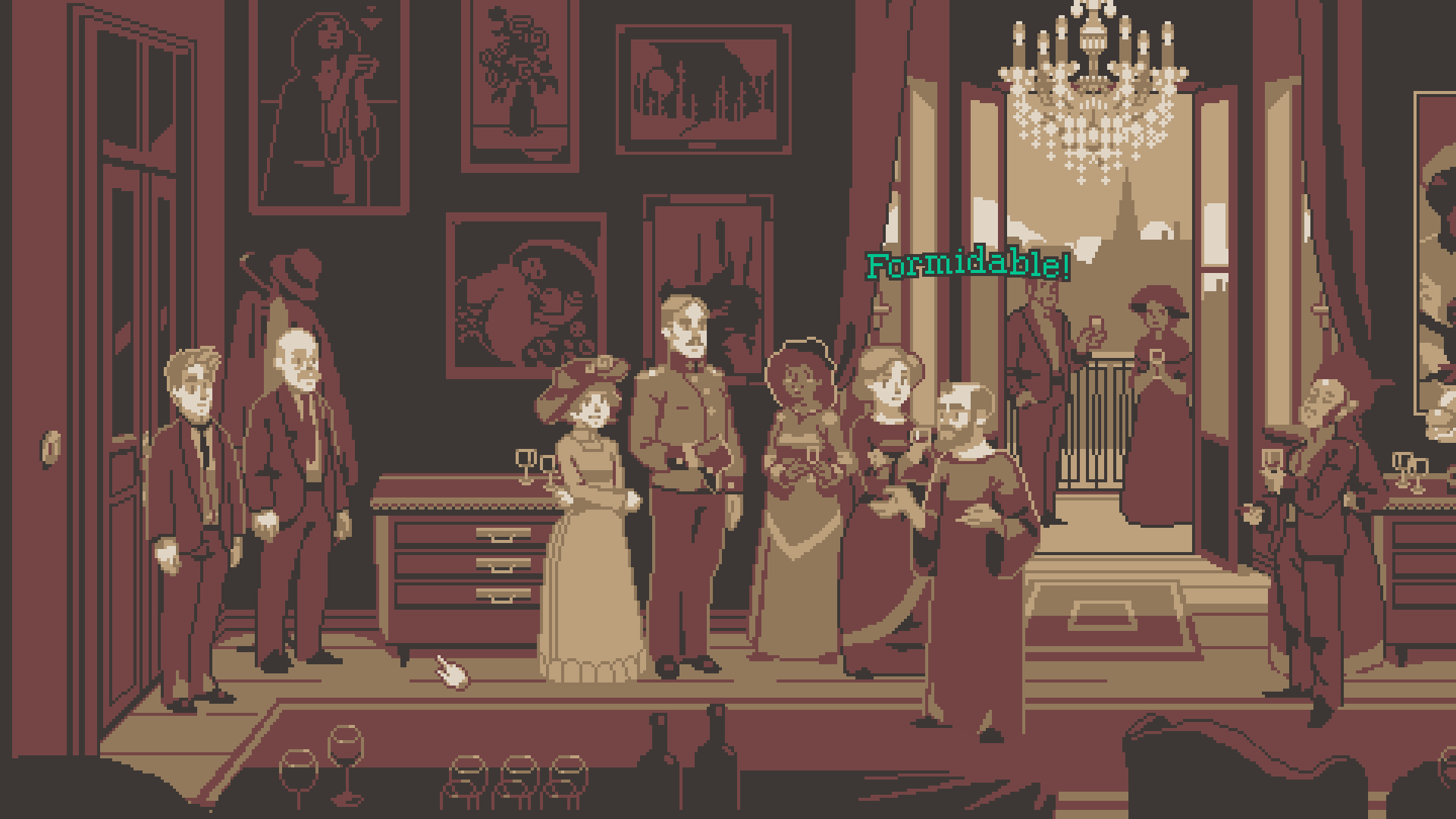 Mechanically, the game is rather simple. It's your standard point and click where interacting with objects and characters in the background is the only way to advance. There's no inventory and item collection but there's the occasional choice, mostly via dialog, that affects the outcome of story elements. It's a relaxed sort of game, which doesn't give you the freedom to get lost. There's sequences in some episodes where you can move your character around and choose where to go but it's mostly an on-rails experience.
I know that that's about par for the course these sorts of games, but the fact that the setting resonated with me made me wish I could stop and smell the roses a little, as it were. The Austro-Hungarian Empire is brought to life in a convincing manner with the sequences in Vienna in particular showing the complexities, both good and bad, of that multiethnic state. The story is moved on at a brisk pace for each episode; each lasts little more than an hour and a bit. I couldn't help but feel that a little more of the quotidian would have added additional texture to the struggles of the characters. There's a dearth of things to do at locations even when you're given the option to wander about freely.
To be fair, the final episode tries to wrap up the various story threads by giving you a view from the common person's or outsider's perspective. But it feels a little forced and, though it shares many of those themes of identity and making decisions for yourself, it didn't have the same level on impact on me as the more intimate pictures we get of the protagonists of the other episodes. It does serve as an effective bookend to that particular moment of history, where that sort of creativity and cosmopolitan mashup of peoples from all walks of life could gather and intermingle in one place.
As you might expect, there are more elements in common in the various stories as well important events and relationships that occur and develop. There's a "connections gallery" where important characters and objects from each episode appear as you interact with them. It does require replaying episodes to fully fill out but the game does allow you to jump back before some of the branching points in the stories and make different decisions after you finish an episode for the first time. Since you can't skip text, it can be a little tedious to do for some of the longer sequences, but I appreciate all the same that the game shows where things really diverge.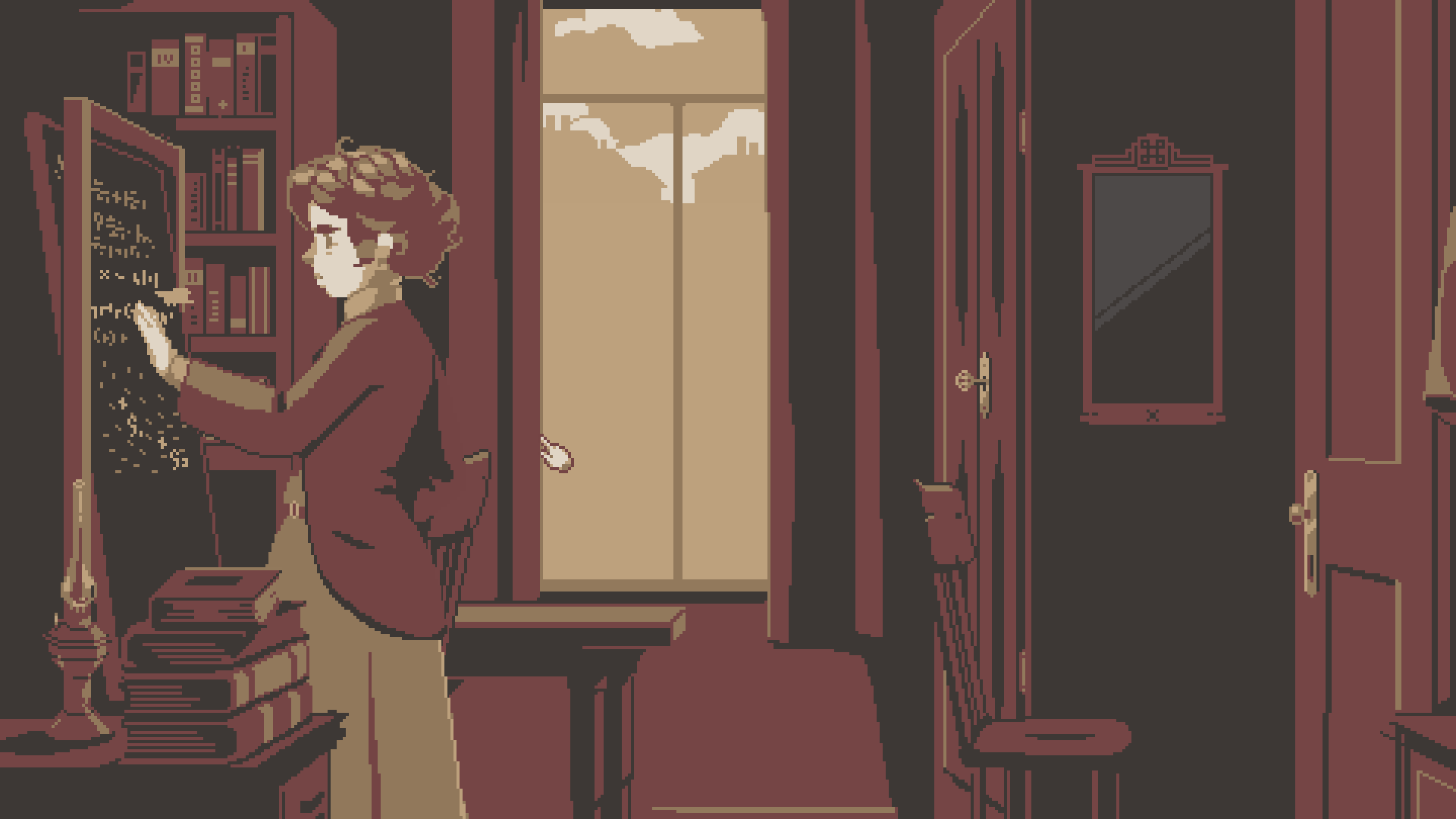 I also have to briefly mention the game's art direction. I absolutely loved the pixelated look infused with so many sepia and darker tones. Scenes look very detailed instead of blocky, the animation is smooth and it definitely fits with the narrative tone as well. The audio effects are also used appropriately as is the music. The eponymous song features most heavily in the first episode but it's present in some capacity in all of them. Snippets and leitmotifs are used intelligently to infuse distinctive character to the game.
So, does my ambiguous prattling about plot, themes and characters amount to a recommendation? It most certainly does. If you're looking for something easy to digest with a very human narrative, it's easy to empathize with the various characters and enjoy their stories. The bits of gameplay that could be considered a bit tedious to click through or replay are excused by the merits of the storytelling. It's short, endearing and different to most of the stories I've seen told in adventure games and the like. It's obviously a game that's a labor of love and that celebrates the human capacity for creation as well as freedom of choice for what individuals do with their lives.
You can grab The Lion's Song on GOG, the Humble Store or Steam. Note that you can play the first episode for free on Steam. It's the odd one out, gameplay-wise, as the others feature more locations and characters to interact with.
Some you may have missed, popular articles from the last month: