The strategy game Sudden Strike 4 [Steam] met with a mixed reception at release, but the developers are slowly making good on fixing issues and implementing new features.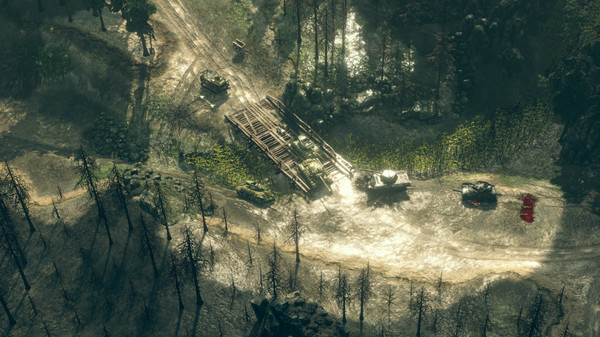 There's still no word on them fixing the broken cross-platform multiplayer, it was supposed to work, but it just doesn't. It seems right now, Linux gamers can only see Linux gamers online, despite what they told me about it being cross-platform before release. I'm not really impressed by that to be honest, but they claimed before they will fix it.
Here's the full changelog:
Lan Support fixed
Host migration improvements
Ingame/multiplayer lobby team and all chat (use TAB to switch between all and team chat
Ping function introduced for multiplayer (use the button or Crtl+click next to the minimap)
Reworked icon feedback for formations
Fixed crashes caused by a specific set of civil cars
Fixed suspension of some soviet trucks
Fixed voices of last Allied extra
Fixed group movement mirroring
Fixed reverse movement handling and unit in-place turning
Consolidated large unit obstruction sizes
Tweaked infantry vs infantry collision behavior
Fixed an issue where repeated commands would make units stop
I still think it's worth it for the single-player campaigns, which are fun, but getting the online properly cross-platform is a must. They claim they are still busy working on the game, so I will keep an eye on what happens.