Sunless Skies [GOG, Steam], the next game from the developer of Sunless Sea has released with day-1 Linux support. The title is still in-development, so it's not yet a complete game.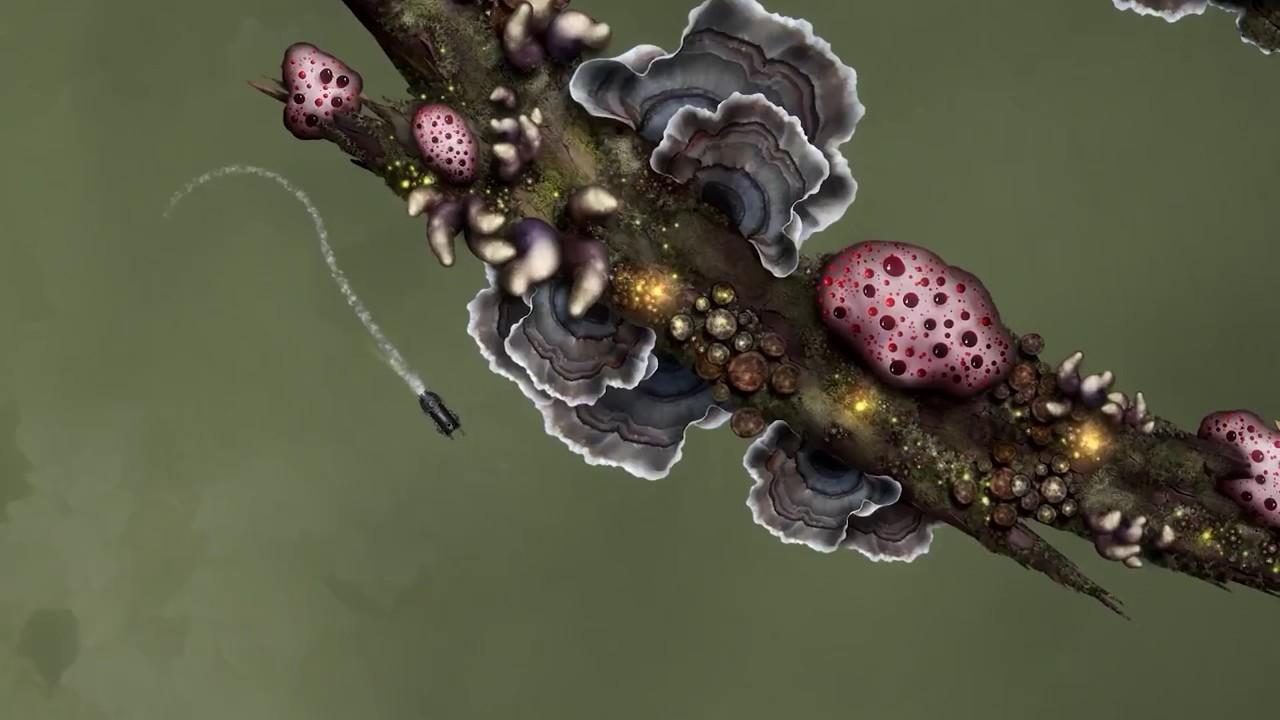 Disclosure: My key was provided by GOG directly. Thanks again to GOG for supporting us with keys so that we can cover games in a timely fashion, good show 'ol chap (I know, I need to work on my old fashioned Londoner lingo).
As always, a full review will be reserved for when the game leaves development. For now, I've given it a few thoughts to ensure it works correctly.
The game currently only has one of the four planned game regions, named the Reach. Each region will have new stories, game mechanics, enemies and so on you get the idea.
GOG include both a 32bit and 64bit version of the game, so no need to hunt down various 32bit libs thankfully! The game also loads and runs just fine! It does revert my fullscreen setting on each run though, making me put it back into fullscreen each time, but that's a minor niggle.
Since the game isn't finished, they give you a starting gift of supplies to get you started, as they claim it's harder to earn money right now than it will be when it's finished. Likely due to the game not having as many ways to actually earn money as it will in future.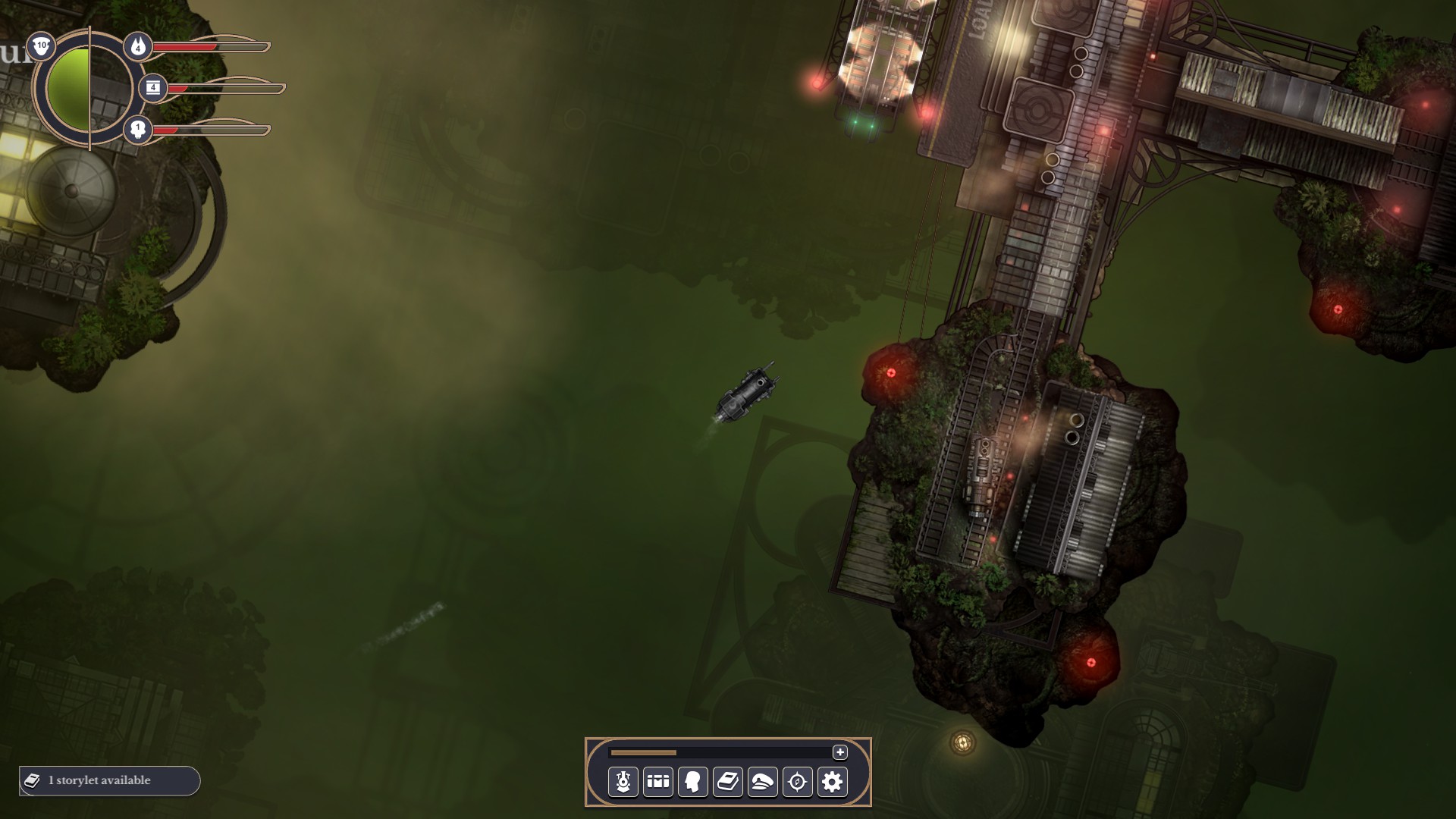 I have to admit, the idea of a steam-powered spaceship sent from 20th century London has totally blown my mind. I'm a massive science fiction nerd, I love everything to do with space and the totally unknown! Sunless Sea didn't really speak to me in the way I was hoping it would, but replace the Sea with Space and suddenly a new world has opened up for me. I think what really helps, is that the pace of the game seems quite a lot faster when compared with the previous game, so it doesn't feel so gruelling to play.
The game is an absolute joy to play already, seeing your little ship blast out steam as you chug along, it's really quite beautiful. I often enjoy the simple things, but seeing steam burst out of your sides when turning — magnificent.
I've already had a pretty close shave with an asteroid that could have resulted in an early death. There I was, casually eating a chocolate muffin, powering away with one hand (whilst forgetting Cruise Control exist) and this little number appeared rather suddenly:

Some slick manoeuvring and a keyboard covered in muffin and I was safe.
Honestly, for a game that has just released, which isn't finished, I was surprised by how well it runs. I only saw one real issue, which was were some sort of fog/smog just appeared instead of fading it. Another minor niggle, but it didn't really affect my enjoyment.
As expected, the writing is fantastic and engrossing. Lots of little stories to find and passengers to chat to (if you decide to chat, that is). The only thing I haven't engaged in yet is the combat, as I've only come across two other ships. I'm not too eager to try out the combat yet either, as I'm already rather fond of my steamy friend. I have just had a chat with a gentleman over a brandy and agreed to hunt down some lowlifes, so we will see what happens.
Try not to run out of fuel and please don't keep crashing into everything. Remember to keep those logs up to date, or no one will believe a bloody thing you've seen. Now go and stake your claim!
Space Trains, beautiful style and presentation, what's not to love?