Good news for fans of strategy games, as Ashes of the Singularity: Escalation is currently being ported to Linux.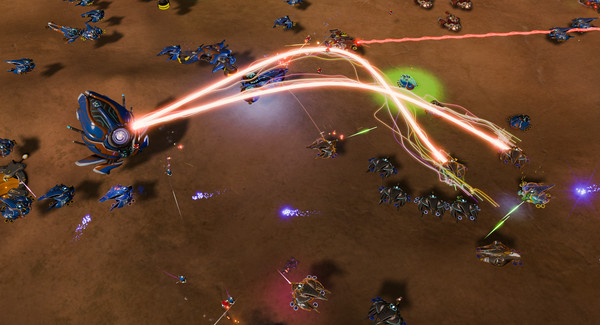 We've known for a while it was in their plans, especially with Stardock Entertainment's CEO himself putting up a pinned forum thread on Steam asking for Linux requests.
Now, user Swiftpaw posted on Steam asking about Linux support, to which Stardock CEO replied with:
Vulcan support works.

We are working to port the engine to Linux but there's no ETA.
That's good news, hopefully we will see it within the next 6 months. It's also still amusing the amount of people that spell Vulkan wrong. Can't be helped though, with a name like that.
I'm especially excited, because large scale strategy games like this are my one true love in the gaming world. To have this on Linux, would be a bit of a dream come true for me.
About the game:
Play as the Post Human Coalition or their eternal foes the Substrate and battle for control of the galaxy. Experience maps of unprecedented size and detail with the unparalleled power of the world's first native 64-bit RTS engine, Nitrous.

Enjoy the game online with friends in ranked or unranked multiplayer mode or play it by yourself against a powerful non-cheating AI in skirmish or campaign mode. No matter what mode you play, strategy is the key: deciding what technologies to research, where to send your armies, how to manage your economy, and what units to construct are crucial to victory.

Experience a massive-scale real time strategy game where you wage war across worlds with thousands of units. The conflict has escalated, and it's time to choose a side.
Some you may have missed, popular articles from the last month: