Rusted Warfare [
Steam
] is quite a fantastic little RTS game with clear inspiration from older RTS titles like Total Annihilation and it just got a huge update.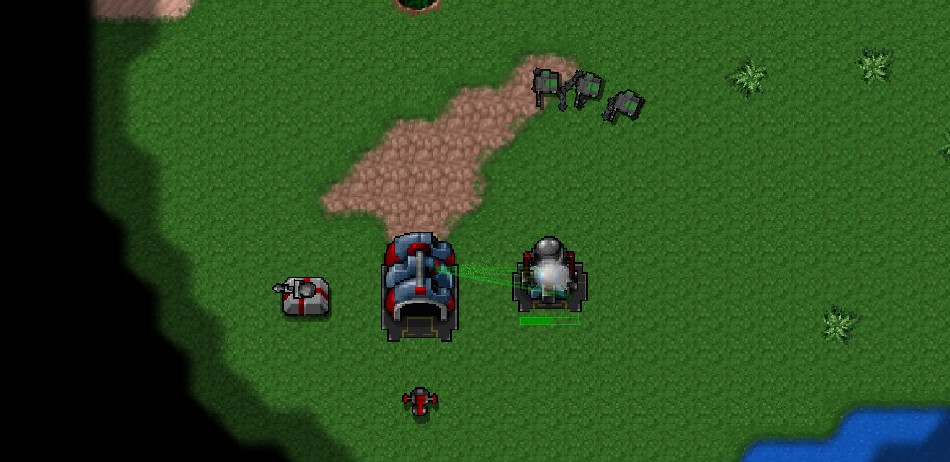 The developer has added in a Mech Factory, which enables you to build:
Basic mech - Land only
Anti-air mech - Area effect anti-air only
Plasma Mech - Long range air & ground attack
Flame Mech - Short range flamethrower with high HP
There's a huge new map, Enclosed Island, which is for up to 10 players. With that map Rusted Warfare now has 38 skirmish maps, all of which can be played either online or against the AI.
On the larger maps, it even has the feature where you zoom-out to see icons instead of units, much like Supreme Commander has. I didn't notice it before due to not playing on such a large map.
The AI has also gone through various improvements, to give you a better challenge. It will expand better, make use of modded units, build anti-nuke, repair-bays, laser defences and so on. Really nice improvements there!
Modding support also got some enhancements:
Modded units can now have upgrade actions
Can dynamically switch any property with convert actions
Custom projectile graphics with more options
Modded units can override builtin units
Lots more
You can also now share control of a team with your ally in games, so you can control the same units. Quite a nice feature that, hopefully it doesn't get abused by troll players. On top of that, if an ally disconnects, you automatically gain control of their units until they come back, a nifty feature a few other RTS games have.
The developer is planning full Steam Workshop support in future, to allow easy map and mod installation. Will be interesting to see what people make!
See the
full patch notes here
.
If you're a fan of strategy games involving lots of units, like Total Annihilation or Supreme Commander, you should seriously take a look at this.
Also, the game will be featured in our livestream tonight after some Ballistic Overkill, so be sure to pick up a copy if you want to play with us.