It's taken quite a while, but it seems the Linux version of squad based roguelike Steam Marines has nearly become profitable.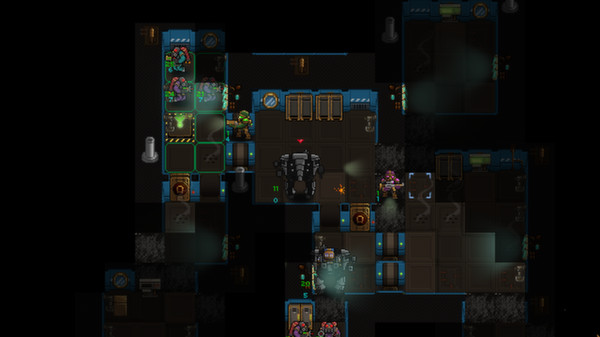 Back in November of 2016, the developer posted this on Twitter about how sales of the game had gone:
Steam Marines 1 lifetime sales are (approximately) 3% Mac and 2% Linux.

So. It's generally not profitable for me to support them.

— Ω (@Worthless_Bums) November 8, 2016
Worth noting though, that they did also say back then that "Linux users almost never contact me for tech support". I should probably also mention, that the Linux version of Steam Marines actually came out nearly a year later than the Windows version.
Fast-forward to February of this year and it's a bit of a different story now:
About a year and a half later I think I've mostly turned this corner?

Approximate Steam Marines 1 sales are now:
Mac 6.36%
Linux 4.95%

Rough internal metrics for work on Mac/Lin suggest Mac has moved into profit territory and Linux is almost break even.https://t.co/gpNP8xcFQs

— Ω (@Worthless_Bums) February 9, 2018
It's really interesting to see that Linux has actually increased sales over a long period, quite nice to see in fact. What's even more interesting, is that with Steam's current market share for Linux being at 0.55% it seems that it's actually doing quite well.
About the game:
Steam Marines is a squad based Roguelike set on a steampunk spaceship. It features tactical play focused on positioning and careful use of resources. Built to keep you on your toes as you progress through the decks of your besieged ship while clearing enemies and trying to reach each level's elevator.
If you don't own it, you're missing out as it's pretty good. You can grab it from Humble Store, Steam and itch.io, although Humble Store doesn't show a Linux icon, so we've let the developer know about that.
The developer is currently working on Steam Marines 2, which is currently on itch.io and they're hopefully going to put up a Linux version soon. They said on Twitter they're hoping to do so in the next few days.
Some you may have missed, popular articles from the last month: