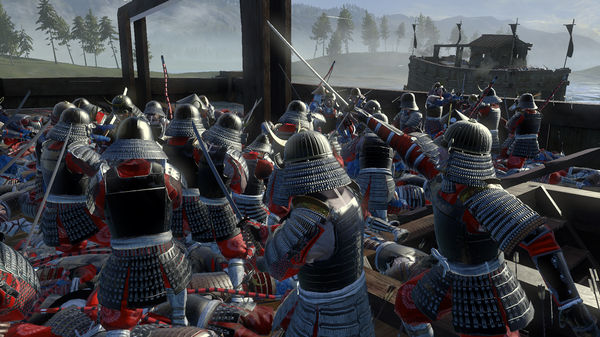 Well this was quite a surprise to see! It looks like Total War: SHOGUN 2 [
Steam
] is going to make an appearance on Linux & SteamOS.
Just now I saw this pop-up on
SteamDB
:
QuoteChanged Depots
203723/config/oslist: linux
203723/name: Linux Shogun 2 Data
203724/config/oslist: linux
203724/name: Linux Shogun 2 App
203725/config/oslist: linux
203725/name: Linux Shogun 2 FOTS Soundtrack
203726/config/oslist: linux
203726/name: Linux Shogun 2 FOTS
203727/config/language: english
Another highly rated strategy game that certainly looks like it will come to Linux. Of course, SteamDB isn't confirmation, but it's looking pretty likely. No idea when it will happen of course, but we will keep you updated if we hear anything.
Feral Interactive did the Mac version, so it's likely they are now bringing it over to Linux. I haven't personally heard anything from them on that though.
About the game
Total War: SHOGUN 2 features enhanced full 3D battles via land and sea, which made a name for the series, as well as the tactical campaign map that many refer to as the heart and soul of Total War. Featuring a brand new AI system inspired by the scriptures that influenced Japanese warfare, the millennia old Chinese "Art of War", the Creative Assembly brings the wisdom of Master Sun Tsu to Total War: SHOGUN 2. Analysing this ancient text enabled the Creative Assembly to implement easy to understand yet deep strategical gameplay.
If it lands on Linux will you be picking up a copy? Or do you already own it and look forward to playing it on Linux? Let us know in the comments.
Some you may have missed, popular articles from the last month: