The
Wasteland 2
developers have shown off
a new update
which gives us a small glimpse of inventory management.
Wasteland 2 is the
Kickstarted sequel
to Wasteland (an RPG released in 1988) that gathered nearly 3 million dollars in funding so it's still one of the highest earning Kickstarter games ever, next to their other Kickstarted game Torment: Tides of Numenera which got just over 4 million!
The developers describe it as this:
Wasteland 2 is the direct sequel to the first ever post-apocalyptic computer RPG. The original Wasteland was the inspiration for the FALLOUT series of games, and the first RPG to allow players to split parties for tactical considerations, to face players with moral choices, and to make them deal with the consequences of their actions. It was the first to provide far more than the one-key-for-one-lock style of puzzle solving. It was groundbreaking, which is why IGN named it one of the top 25 PC games of all time, Computer Gaming World named it the Adventure Game of the year in 1988, and it was short-listed for inclusion in the Smithsonian Institution's current "Art of the Computer Game" exhibition.
They state they are still a few months away from a Beta release but still it's good to see some more footage!
QuoteThis means Wasteland 2 is in a fully playable, "alpha-ish" state. The beta is still months away, and we're tracking well towards it.
Inventory Video: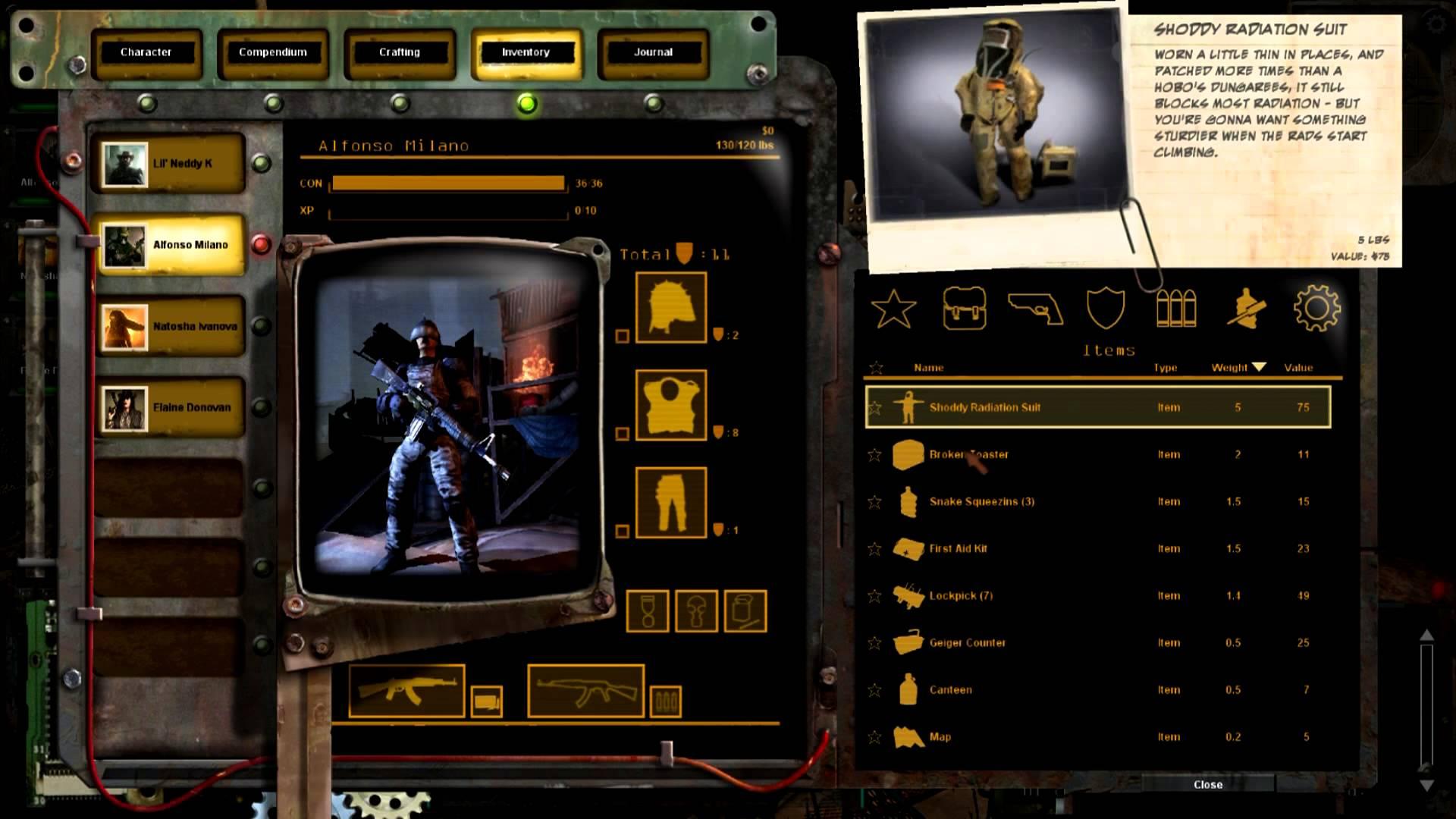 I like the simplicity of it, some games really do overcomplicate things like this, where as here it looks simple and effective.
They have stated that tools used/built for Wasteland 2 will also be used to help build their new Torment game as well, so this game lays a bit of the ground work for that too.
Who is excited for this game then?
Some you may have missed, popular articles from the last month: