Undead Horde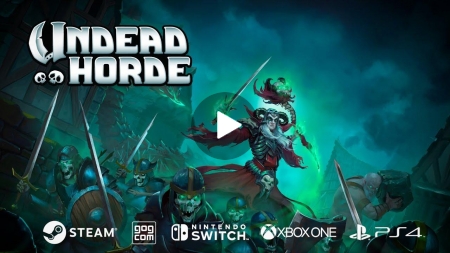 About this game
:
Become a necromancer and raise the dead - Undead Horde is a necromantic action game with elements from RPG, strategy and hack'n'slash. You'll battle against the living who've driven the necromancers and their undead minions into exile. You'll re-animate all kinds of creatures and build an army of up to 100 undead. Your army follows you or attacks by itself depending on your commands.
Explore and conquer a fantasy world filled with creatures from humans to giant scorpions
Re-animate your slain enemies and make them part of your undead army
Endless number of new weapons, trinkets and magical items
Level up and create the necromancer of your nightmares
Sell and trade your loot with various merchants
Manage shops with upgrades
GOL Articles
Need help? We have a
Forum
and a dedicated Linux gaming
Discord server
.