Warhammer 40,000: Mechanicus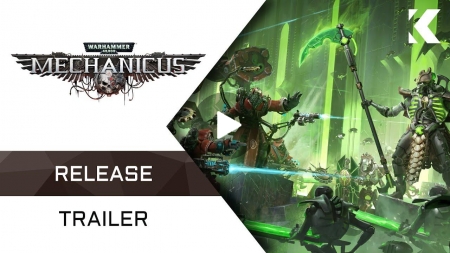 Release Date
2018-11-15
License
Not Listed
External Links
GOG, Steam, SteamDB, PCGamingWiki
Genres
Strategy, Turn-based strategy
Who made this?
About this game
:
Take control of one of the most technologically advanced armies in the Imperium - The Adeptus Mechanicus. As Magos Dominus Faustinius, you'll lead the expedition on the newly rediscovered Necron planet of Silva Tenebris. Customize your team, manage resources, discover long-forgotten tech, and control your Tech-Priests' every move.
Your every decision will shape the missions ahead and ultimately decide the fate of the troops under your command in over 50 hand-crafted missions. Choose your path carefully - the Imperium depends on it.
It's on sale!
GamersGate -

$6.74 78% off

GOG -

$7.49 75% off

Steam -

$10.19 66% off

£7.81 66% off

10.19€ 66% off
GOL Articles
Need help? We have a
Forum
and a dedicated Linux gaming
Discord server
.