Merchant of the Skies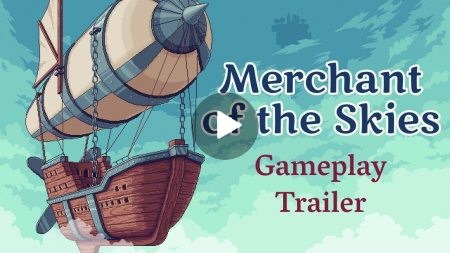 Release Date
2019-07-30
License
Proprietary
External Links
Steam, SteamDB, PCGamingWiki
Genres
Strategy, Simulation
Who made this?
About this game
:
In Merchant of the Skies you're the captain of an airship! Sell items, gather resources and build your own trade empire in the clouds! Merchant of the Skies is the trading game with light base-building and tycoon elements. You start off as a captain of a small cloudship and work your way towards establishing your own trade company.
Merchant of the skies is an experimental game: it does not have a distinct genre, but tries to capture the feeling of traveling the world and establishing your own company. That means we try to incorporate exploration, base building, trading and some minor rpg elements into the game.
GOL Articles
Need help? We have a
Forum
and a dedicated Linux gaming
Discord server
.