The Last Faith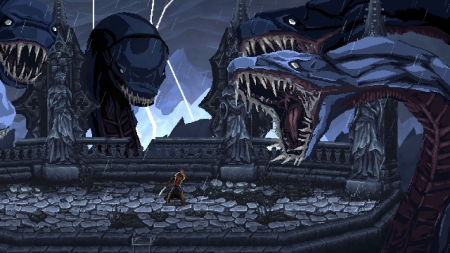 About this game
:
Immerse yourself into the mysterious world of The Last Faith. Imagine, you are living an adventure at the edge of reality in a gloomy world drowned by superstition. It's another world, a remote land built upon dark and Gothic architectures, right at the centre of a supernatural vortex, an unknown place.
‍
You will be fighting and slaying abominations and strange creatures of the night, each one bigger than others and more fearsome. You will master the art of several different weapons, each of them with a different style of combat and move set. You will also learn tons of magical abilities, be able to cast spells and increase the power of your weapons by buffing them with ancient elemental powers.
GOL Articles
Need help? We have a
Forum
and a dedicated Linux gaming
Discord server
.