Sunless Skies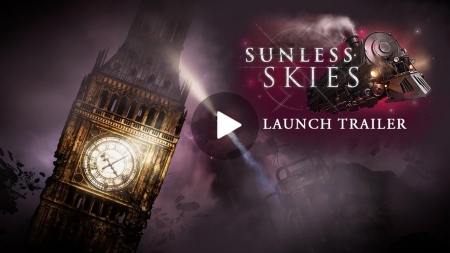 Release Date
2019-01-31
License
Not Listed
External Links
GOG, Steam, SteamDB, PCGamingWiki
Genres
Adventure, RPG, Exploration, Steampunk
Who made this?
Made With
Unity
About this game
:
Sunless Skies is a Gothic Horror roleplay game with a focus on exploration and exquisite storytelling.
Command a flying steam locomotive
The only thing between you and the waste-winds, storms and cosmic lightning is your engine. Tend and upgrade it, buy weaponry and exotic equipment, and keep her hull in good shape to hold the hostile Heavens at bay.
GOL Articles
Need help? We have a
Forum
and a dedicated Linux gaming
Discord server
.