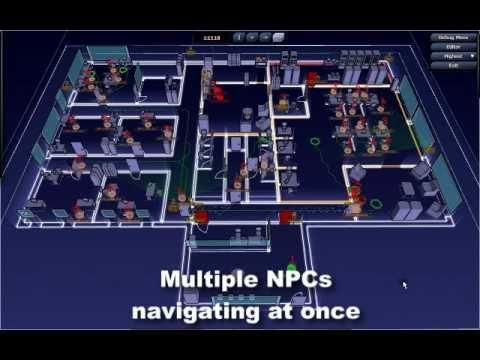 Introversion the makers of Linux games Darwinia and Defcon have announced that there long time in development game Subversion is suspended announced via their blog
QuoteAround June last year, we pushed ourselves as hard as we could and made a playable slice of the game, and demonstrated it publicly at the World Of Love conference in London. The demo went well, but was heavily scripted. Internally we had come to realise that somewhere along the 6 years of part-time development, we had lost our way. We couldn't even remember what sort of game it was supposed to be anymore. We'd ended up with a game that looked and sounded brilliant, classic Introversion with its blue wireframe and sinister faceless characters. But there was a massive gaping hole where you would normally see a "core game". We'd tried and tried to fill that hole with ambitious tech and experimental systems, but you couldn't escape it.
However
Rock Paper Shotgun
has reported that Introversion have said they are working on a new game Prison Architect, I wonder if this will support linux?
Website:
http://www.introversion.co.uk/
Some you may have missed, popular articles from the last month: