Torment: Tides of Numenera has been funded with $4,188,927, making it the highest earning Kickstarter game ever! Amazing, can't quite believe it especially when it's a title that will hit Linux as well!
QuoteA story-driven CRPG set in the world of Monte Cook's Numenera. We are deeply appreciative to all of you who made this possible.

This CRPG will be something amazing when it comes out I'm sure, anyone else looking forward to this?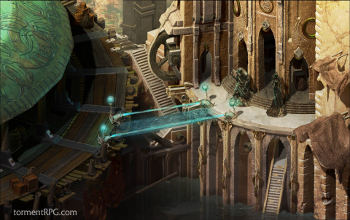 It certainly will look beautiful that's for sure!

This may be a good time to pick up Planescape from GOG.com and get playing so you know what the sequel is all about!

Funny how I keep seeing "Analysts" saying the Kickstarter bubble has burst, I guess they didn't see this one coming?

Honestly I hope to see Kickstarter stick around if it can give us some great games like this, Planetary Annihilation, Dysis and so many more. I just hope we don't see Linux as a stretch goal stick around.
Some you may have missed, popular articles from the last month: