Leisure Suit Larry: Reloaded is out now for Linux! The game follows the life of Larry Laffer, a loveable loser who is a balding, dorky, double entendre-speaking, leisure suit-wearing "lady's man".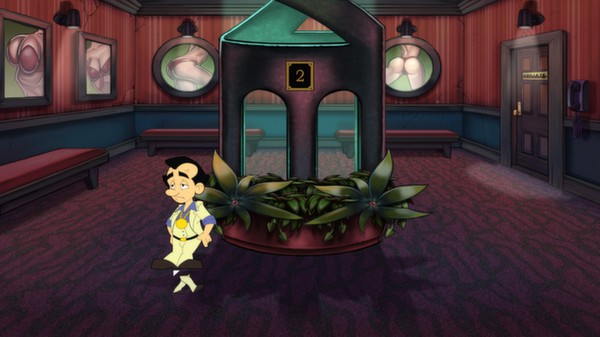 I am sure this will be awesome news to quite a few of you, it's quite a big name game.

Features
Expanded puzzles, locations, and gameplay
Gorgeous, all-new high-res 16:9 backgrounds
Over 3,000 frames of hand-drawn animation!
Sophisticated lighting and spot animations enliven every location
Thousands of humorous responses allow Players to enjoy exploring everything onscreen
Hilarious branching dialogues with the main characters
All-new Vegas-style musical score
Fully voiced by the actors who originated the roles
Redesigned by Al Lowe and Josh Mandel
PC, Mac, iOS, Android
Released today, they claim that it's the first Kickstarted game to be shipped (lolwut);
QuoteAnd it appears that Leisure Suit Larry: Reloaded will be the first Kickstarted game to ship!

Not exactly sure what they mean by this as plenty of Kickstarted games have already shipped? I contacted them about it and they said this:
QuoteAl is speaking in context of the Sierra adventure games crowd. Thanks for the email.

It does sound a bit misleading but it's a very minor point, just something that struck me as odd and could be made much clearer to mean it's 'their' first Kickstarter that has been released.
Some you may have missed, popular articles from the last month: