Serious Sam 4 has been confirmed to me by the developers that it will come to Linux and won't be a delayed release!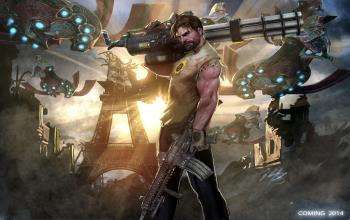 QuoteCroteam
Hello Liam! Thanks! Yes, our plan is to have SS4 Linux released simultaneously with Windows.

Update: When asking about Steam, they confirmed it will require Steam.
QuoteGame will use Steamworks and as far as I know, it should be distributed via Steam and other digital distributors that want to offer it.

Update #2! When asking about the other Serious Sam games:
QuoteCurrent situation is that our new Serious Engine 3.5 works on Linux, while HD games are on older 3.0 which lacks Linux support (Alen explained more here: http://steamcommunity.com/app/221410/discussions/0/882965737329387238/). SS2 works on even older tech. What is realistic is that once SS4 is out, HD also gets Linux on or after release, while SS2 gets Linux if we execute the idea on doing a SS2 remake (currently just in early design stage aka I am only one working on that project atm ;), where remake would be on Linux.
There are existing Linux beta versions of Classics and SS2, but as far as I recall, there were issues with Gamespy, so that's out of our plans.
Roman

So not only are they using all the funds from their Humble Weekly Sale towards funding Serious Sam 4 but it will be on Linux and be a same day release for us! How do you like them apples?!
QuoteAll funds to Croteam will go towards making the upcomingSerious Sam 4 the craziest and greatest Serious Sam game EVER.

So it may be a good time to throw some extra bucks their way on the weekly sale to help fund it and be sure to spread the word!
Some you may have missed, popular articles from the last month: