Hey there folks! Today I bring you a smaller but new test I did recently with my system.
I wanted to see what the actual performance difference was when running Left 4 Dead 2 natively in Ubuntu 13.04 versus running it in Windows 8. To visually gauge this difference, I took a look at the frames per-second and recorded the outcome in the following video: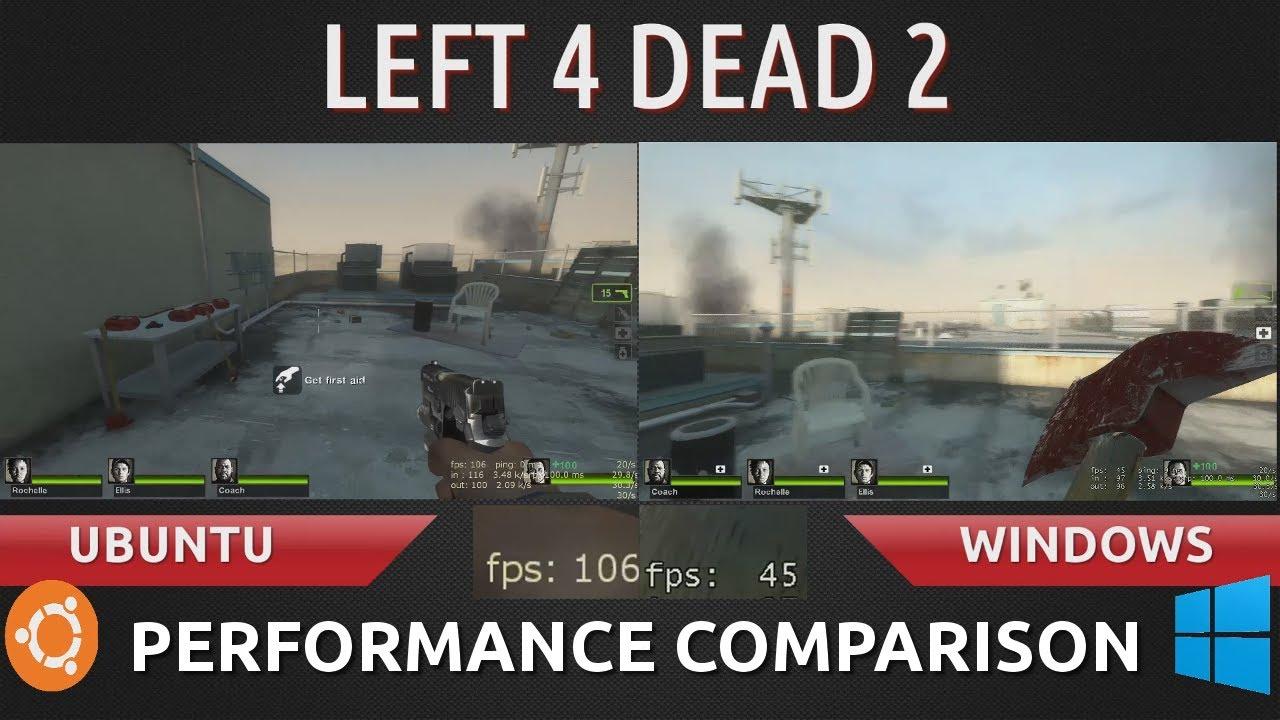 Needless to say, I was actually shocked when watching the videos and seeing the difference myself. This reassures me that Native gaming is a must over Wine gaming (although this is just my opinion).
Some may point out that Fraps is too heavy of a screen recorder to get an accurate reading of fps, however I tried other alternatives available to me such as XFire and MSI Afterburner and Fraps hands down is the only one giving Windows a fighting chance. [More info on this in the description of the video page].
Remember, that Windows is usually heralded as having better support and drivers compared to Linux in general. Taking this into consideration, both OS's were put under the duress of running L4D2 at maxed out settings while simultaneously performing the screen recording as well. I ran the Windows test multiple times to ensure similar results, and I ran the Ubuntu test twice with the same results.
Please pause the video at 0:08 to view the settings at which I played L4D2 (the settings are same across both OSs).
Ending notes:
I am only human, so it is very likely there were mistakes or things I may have overlooked. Please feel free to correct me, offer me guidance or even post your own results! The more tests we have, the greater the sample we can make judgement from.
A thank you to the kind folks who guided me on ways to better my future test videos based on my older videos, I hope to do a few more of these if people enjoy watching them.
Please note that the experience may be completely different for AMD graphics users and Intel graphics users. I do not claim that this will be what everyone experiences whether now, in the past or in the future. It is just what I have so far consistently experienced.
Some you may have missed, popular articles from the last month: