KarBOOM
a car combat game I
showed you before
has set its sights on a release of 29th October for
Desura
,
FireFlowerGames
and
ShinyLoot
. They are also looking for votes on
Steam's greenlight
.
This is what the developer had to say when emailing me:
QuoteCar combat indie game KarBOOM, due for release on Desura, FireFlowerGames and ShinyLoot on October 29 for Windows, Mac & Linux, is now on Steam Greenlight.

After 3 years of part-time work on the game culminating in a four-month self-imposed crunch time, lone indie developer Jibb Smart is very excited to be putting the finishing touches on his debut title as he pitches the game to the Steam community on Greenlight.

Development has been rocky. Starting on the Windows-only GameStudio engine, Jibb began re-writing KarBOOM twice - once in a home-made engine and then finally in Unity - in order to support Mac & Linux.

The end is in sight, however, and as long as KarBOOM can find its niche - PC gamers set up for offline multiplayer - Jibb hopes to be able to continue to support KarBOOM as he begins his next project.

The latest demo can be downloaded from IndieDB or played in your browser at KarBOOM.net.
Trailer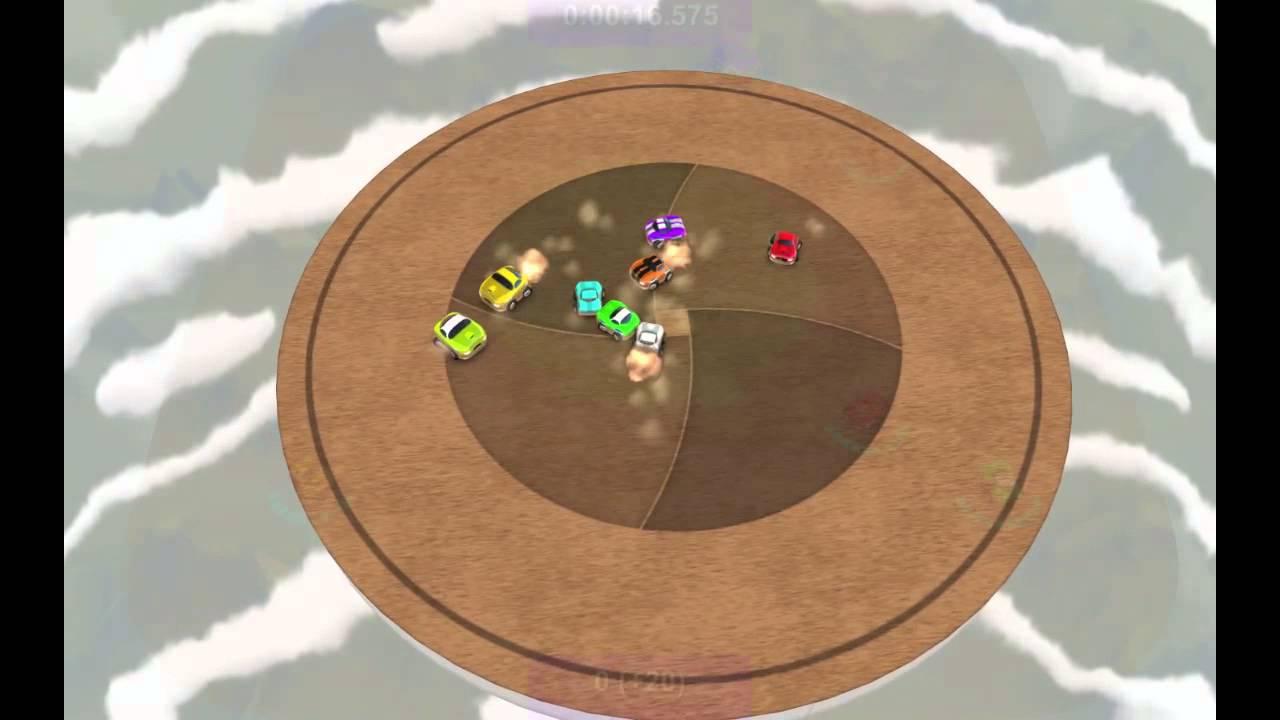 About
Skill-based multiplayer competition - Super Smash Bros meets Micro Machines in KarBOOM. Up to 8 players play together on the same computer - up to 4 sharing one keyboard, or up to 8 gamepads can be connected. If you don't have gamepads and don't fancy a crowded keyboard, don't fret; KarBOOM's smaller levels (or larger levels with a few mutators to spice things up) are arguably best played in one-on-one duels, and these are easily played by two players on one keyboard.
Features
8 player shoulder-to-shoulder competition with gamepads or shared keyboard.
Play in teams, free-for-all, or one against many with different game modes all revolving around the easy to pick up but difficult to master gameplay.
Out-bluff, out-wit & out-bid your opponents in Gamble.
Be the last player standing in Showdown, as the level changes to destroy careless players.
The beautiful game meets kar-combat in KarBall - a team-based based ball sport played with kars.
Mix up the rules in Klassic - play hold the flag, compete for possession of the battle ball, play in teams or free-for-all - the klassic KarBOOM for those familiar with the old alphas.
Demo:
http://www.indiedb.com/games/karboom/downloads/karboom-demo-5-linux
Some you may have missed, popular articles from the last month: