Hey there folks!
Today I present to you another comparison video, this time around running Unigine's Heaven benchmark. The Heaven benchmark is very demanding on even the latest hardware, so I was interested to see how Ubuntu, a Linux distro, would handle the stress in comparison to Windows 8.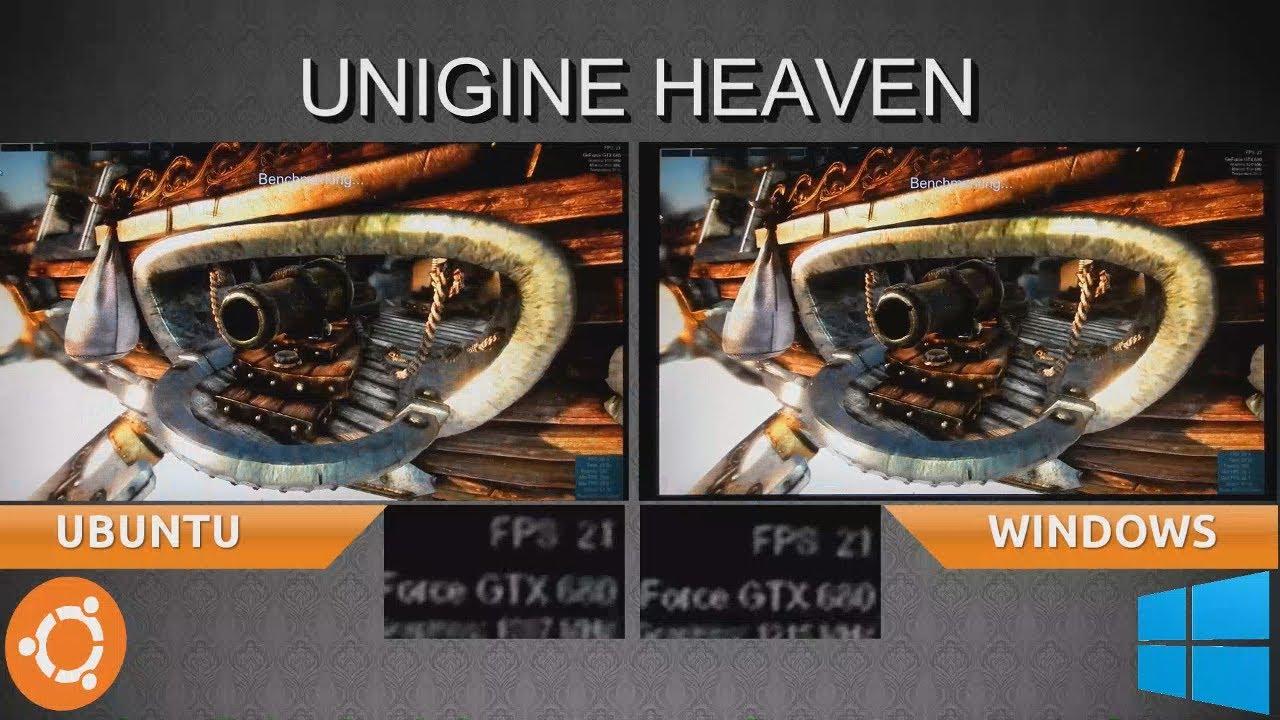 The quality of the video is certainly not the best, but the Nikon AW100 is all I have to use at the moment. If you are not interested in watching the entire video, then you should pause at 4:57 to see the results side-by-side.
This test pushes both operating systems and their respective drivers, by running the benchmark at the following settings:
API - OpenGL
Quality - ULTRA
Tessellation - EXTREME
Resolution - 1920x1080
While tessellation is not brand spanking new anymore, it is still rather new to being in actual games. Thus, I figured this test would enlighten us as to how (at least in Unigine's case) tessellation performs on Ubuntu. For good measure and something to compare to, Windows was tested as well.
This test was also done on relatively some of the latest hardware available in the market, with the key components being:
CPU - Intel i7-4770 3.4GHz Haswell
GPU - Nvidia GTX680 GDDR5 2GB
Hopefully this time around I haven't made any glaring mistakes. No screen recorders were involved, and since this is a benchmark application the timing should be the same.
AMD and Intel graphics users may experience dramatically different results. If I can figure out how to enable only the 4600 graphics on this i7 CPU (without physically removing the 680), then hopefully I'll do some comparisons with this iGPU as well in the future.
As always, please help correct me if I made any mistakes and advice is always welcome.
Some you may have missed, popular articles from the last month: