Hold onto your swords RPG fans
Eschalon: Book III
is right around the corner, sort of, it will be in your hands February 2014!
Speaking on their forum they announced it a few days ago:
QuoteIndianapolis, IN - December 3, 2013 - Basilisk Games, Inc. is proud to announce that Eschalon: Book III is expected to launch on Windows, Macintosh and Linux platforms on Valentine's Day, February 14, 2014.

On February 14 the game will be immediately available, worldwide and DRM-free, through our website at http://basiliskgames.com. Eschalon: Book III was recently approved through Steam's Greenlight service and will be available on most major distribution portals on or shortly after its worldwide Valentine's Day release. 

"The last game of the Eschalon trilogy is in the final stages of development now and is expected to wrap up in time for next Valentine's Day" said Thomas Riegsecker, CEO of Basilisk Games. "It is really an exciting time for us to see this project finished, and for everyone waiting to see how the trilogy comes to a close."

Basilisk Games is expected to begin semi-public Beta Testing of Eschalon: Book III in early January 2014 for fans who want to help balance the game before its release. More information on the beta test program will be posted on the website at http://basiliskgames.com in the coming weeks.

About Eschalon: Book III

Eschalon: Book III is the final game in the award-winning Eschalon RPG series, following Book I's release in 2007 and Book II's release in 2010. The Eschalon RPG series features sprawling, open-ended game worlds and almost unlimited character development options. Book III brings the series to a climatic end as you seek to uncover the mystery of four powerful gemstones and your clouded past. No experience with either of the first two games is needed to enjoy this final chapter in the Eschalon saga. More information on the game can be found online at: http://basiliskgames.com/eschalon-book-iii

About Basilisk Games

Founded in 2005, Basilisk Games is an independent game developer located just outside of Indianapolis, Indiana. The company's mission is to produce compelling old-school computer role-playing games for gamers who still remember what great computer RPGs used to be about: "Single-player. Turn-based. Stat heavy. Story driven." Visit Basilisk Games online at: http://basiliskgames.com
Personally i thought Book I and Book II where good looking games, but found them too in-depth for me as I am more of an action-rpg sort of person who doesn't want to read paragraphs to get somewhere, then again it could just be that last time I tried them was late at night after a long day...anyway back on-article!
How many of you are looking forward to Book III (That's book three, not Book eye eye eye)?
Teaser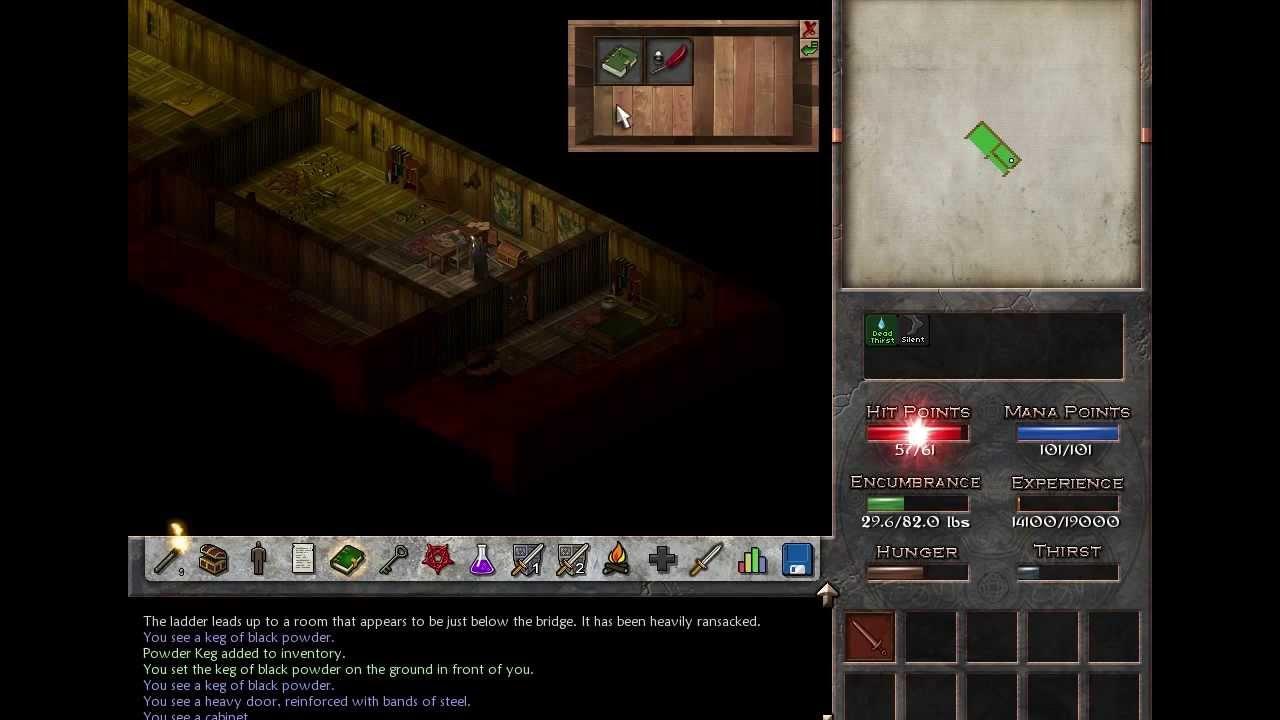 Features
• The end of a saga! The final Book in the Eschalon Trilogy brings the story to an epic conclusion and all your questions will be answered. Of course, we've made sure Book III can be fully enjoyed even if you've never played the previous games.
• Dozens of fan-requested features and updates to the engine and rule set.
• Hundreds of graphic updates including re-rendered tiles, new spell effects, and enhanced environment effects. New sound effects and music in crystal-clear HD audio via an updated sound engine.
• Expanded stats for creatures give them new abilities, defenses and vulnerabilities. Combat will require new levels of strategy.
• New spells and hundreds of new items for you to discover. A huge world filled with secrets, riddles, traps, treasure, and glory awaits you!
• Book III is not a dumbed-down "RPG for the masses". Rapid button clicking won't save you here. Eschalon pays honor to the greatest RPGs of the past, with unlimited character development options and freedom to explore the world as you wish. The difficulty of the game does not scale to your character.
• Developer tools to be released shortly after the availability of the game. Build your own maps and make your own adventures!
• Single player only, like a great RPG should be.
Some you may have missed, popular articles from the last month: