3089
is a futuristic, procedurally generated, open-world action role-playing game. All terrain, enemies, weapons, items, quests & more are uniquely generated. It's also very weird.
Features
Limitless terrain is smoothly generated in all directions 
Unique quests made from individually generated task lists 
Weapon construction & customization based on individual parts 
2-player co-op multiplayer; join up with your buddy to make a super-robot! 
Interesting storyline with multiple endings 
Cool abilities like gravity guns, time stopping, cloaking, short-range teleporting & more 
Unique building features that allows blocks to be placed of any size or rotation 
Friendly & aggressive robots that range from small to very large 
Varied combat scenarios mixing stealth, melee and projectile weapons 
Exceptional draw distance with low computer requirements 
Dynamic lighting & smooth day / night transitions 
Smooth weather system including dangerous lightning & realistic rain 
Dynamic shadows being cast by the sun 
Integrated physics engine 
Compatible with Linux, Mac, Windows
It's also on Desura:
And finally it's on IndieGameStand too!
https://indiegamestand.com/store/210/3089/
I haven't been able to get into this game as it's just too weird for me, but I am sure some of you will love it.
Trailer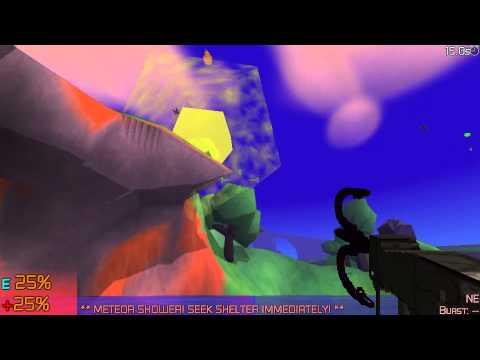 Some you may have missed, popular articles from the last month: