On the weekend, I had the pleasure of testing the Rift friendly version of AaaaaaaaAAAAaAAaaaaAA!!! For the Awesome (
known as Aaaaaculus
) for Owlchemy Labs. Earlier today, this was rolled out to Linux users, so I thought I'd put together a super quick write-up for those who might be interested.
It's a nice, solid Rift port, which should be surprisingly accessible to newcomers to the HMD experience. AaaaaaaaAAAAaAAaaaaAA!!! For the Awesome's camera shake and in-game UI has been removed to make for a more imersive experience (
though I do miss the urgency that the camera shake gave the AaaAAaaa!!! series
).
If a picture is worth a thousand words, here's a brief 2.5 million word rundown (
or, a 1:23 video
).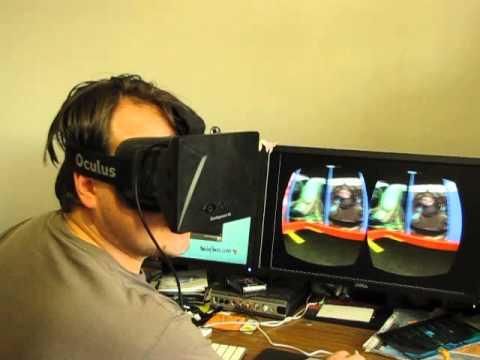 AaaaaaaaAAAAaAAaaaaAA!!! For the Awesome is currently available on
Steam
and the
Oculus Share
store (
the latter has a demo
).
I'm not aware of whether there are plans to add it to Humble Bundle: PC and Android 8 purchasers' download pages, but I'll be updating the article when I find out!
Enjoy!
Some you may have missed, popular articles from the last month: