Aspyr Media have quite clearly proven themselves at porting to Linux with a port that works this well, but the bigger news is that they may have more to come.
For those living under a rock, they ported Civilization V to Linux.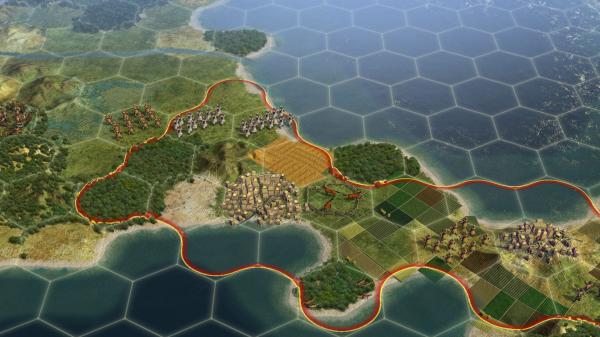 There's a fair bit of fun information here, so get your reading glasses out and a beer.
There was this from the Steam forum:
QuoteA thread just to thank us for the port?! With comments?! We are floored you guys. Is there a smily face that has tears in it?

We honestly had no idea we would get this type of response and we cant thank you all enough for the support. Keep this up, and I can promise you will be seeing more AAA Linux work from Aspyr in the future :)
Source
Well now that's quite a big statement to make and I have no doubt they will delivery on it. They also did an "Ask Me Anything" on reddit about it which gave out some important info like cross-platform cloud saves may come:
Aspyr_BlairOnce the product is totally "finished", we will likely get steam cloud saves in. The problem up to this point is that if there is a version difference (say on the day of a patch), that save game could become corrupt.

You can still do it manually of course. I don't have the file path on hand right now, but you can do a search in the Linux gaming reddit area and find it easy enough :)
This is one of the reasons I like these guys as they use something decent in the porting process:
AspyrIanYes, we used SDL2.
That's why it works with my two monitors happily then...
They love SteamOS (who doesn't!):
Aspyr_BlairWe have a great relationship with Valve and are more than excited for the future of SteamOS!
When asked about the reception to the port:
AspyrIanI've never seen anything like it in my 17 years of programming. You are all awesome.
Aspyr_BlainTo your first question: We absolutely believe in the future of SteamOS and that is what drove us to explore its potential and "chase" the project. While I cant comment on specifics, I will say that 2K and Firaxis are AMAZING partners and has been very supportive of this whole effort.
This is probably one of the most important bits. The fact that 2K and Firaxis were supportive of bringing it to Linux just shows how big Linux is in developers minds now.
They also did some work related to the game on SteamOS directly:
AspyrIanIf we detect you're running SteamOS we turn off the option to select windowed mode to provide a better Big Picture experience (as in, windowed mode doesn't always work).
The port was also mostly done by 2 people:
AspyrIanThe Linux team is two engineers and we worked on this for months. We also had help from the Mac team, they laid preliminary groundwork. I can't get any more specific than that because I wasn't involved from the beginning.
See the full AMA on
reddit
.
It's really fantastic of them to not only port the game natively, but to reach out to the community like this and actually speak to us directly. I hope other developers are looking and taking note on how to do it right.
If you need support with the Civ V Linux port then
go to their support site here
.
If you haven't seen it yet watch Samsai take on the world in
the lastest GOL Cast on Civ V
.
Some you may have missed, popular articles from the last month: