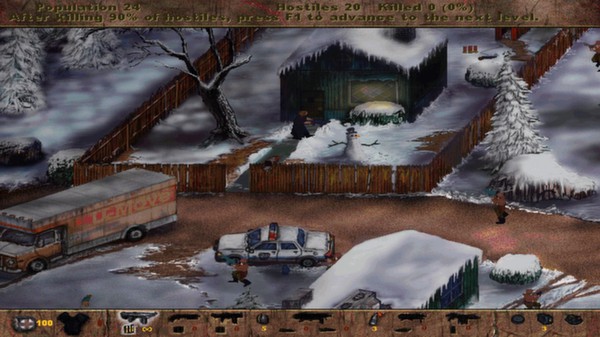 RunningWithScissors is planning to re-do Postal 1 into "Postal Redux", and they confirmed it will be on Linux.
The new Postal Redux will use Unreal Engine 4, so it's not surprising Linux is a platform. They have been very supportive of Linux in the past too, so it's great to see them continue this.
The only word on release is "2015" right now. We will keep you posted if we hear anything else on it.
POSTAL: REDUX is confirmed! Faithful to the original with redrawn HD art & redone character models. Many new features such as co-op.

— RunningWithScissors (@RWSPOSTAL) November 14, 2014
PC, Mac and Linux confirmed releases for now, possibility more platforms to follow. #POSTALREDUX

— RunningWithScissors (@RWSPOSTAL) November 14, 2014
@gamingonlinux UE4

RunningWithScissors (@RWSPOSTAL) November 16, 2014
I am a big fan of Postal 1 due to playing it a lot when I was younger, and it was one of the craziest games around. It will be great to see it revamped completely with nicer controls, as the controls have not aged well.
It's great news and all, but Linux is still waiting on all the updates Postal 2 has gained, but RWS did state to us they are working on that themselves now
rather than relying on external porter Ryan "Icculus" Gordon
.
I imagine our editor Hamish will be pretty happy to hear this, and many of you too!
Some you may have missed, popular articles from the last month: