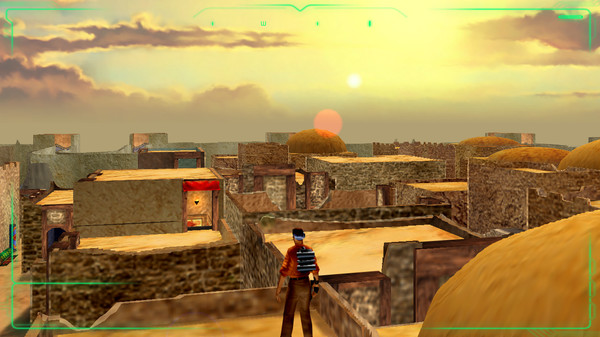 A revamp of the classic game Outcast named "Outcast 1.1" has been released, and the developers noted a Linux version is planned.
It's funny because I shot off an email to the developers earlier, and only after thought about checking
their Steam forum where they said this
:
QuoteIt is planned for a future update, but don't expect it to be really soon, sorry.
About the game
Outcast has been critically acclaimed to the point it has reach some cult status among many PC gamers.
About this version
Outcast 1.1 has been recompiled from the original source code and improved to run smoothly on today's computers. The main improvements compared to the original version are: multithreaded voxel renderer for higher performances, software bilinear filtering on polygonal meshes, part of the HUD redesigned to match higher resolutions, new high-resolution sky paintings, new launcher, native support of xbox gamepad, user-friendly controller configuration, a lot of bugs fixed and improved stability.
Story
In 2007, the U.S. government successfully sends a probe to an alien world in a parallel universe. As the probe is transmitting video images of the world, an alien life form discovers the probe and damages it, causing a disruptive backlash of energy to form a black hole threatening Earth. Former U.S. Navy SEAL Cutter Slade is given the job of escorting three scientists (William Kauffmann, Anthony Xue and Marion Wolfe) on a mission to this alien world to recover the probe and stop the threat. Arriving in this alien world, Cutter is separated from the other scientists and is hailed by the natives as their messiah, the Ulukai.
Some you may have missed, popular articles from the last month: