Fans of the previous Shadowrun games have flocked like mad sheep to the new Shadowrun: Hong Kong Kickstarter, so this is most likely going to be funded.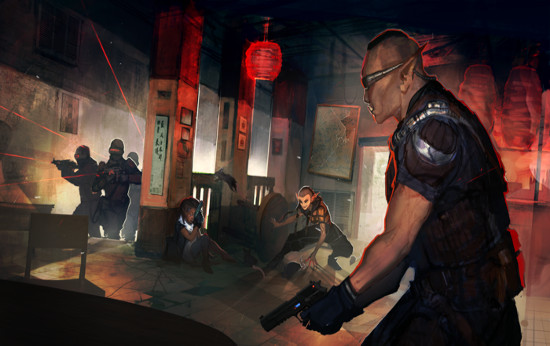 About the game
HONG KONG. A stable and prosperous port of call in a sea of chaos, warfare, and political turmoil. The Hong Kong Free Enterprise Zone is a land of contradictions - it is one of the most successful centers of business in the Sixth World, and home to one of the world's most dangerous sprawl sites. A land of bright lights, gleaming towers, and restless spirits where life is cheap and everything is for sale.

The lure of a quick payday draws you from Seattle into the neon glow of Victoria Harbor… and into a corporate conspiracy nearly thirty years in the making. A terrifying threat looms on the horizon - a supernatural force that corrupts and consumes everything it touches. Dragged into the shadows of Kowloon City, you will need to forge new connections and gain "face" to survive.

Hong Kong contains fantastic elements for a new Shadowrun setting: an underworld of triads, tongs, and gangs to navigate, wild magic to harness, and bleeding edge cybertech to equip. Plus, Hong Kong's culture is steeped in "guanxi" - a network of influence and relationships based upon a combination of social status, and prestige. All of these elements add up to a great new setting for running the shadows.
There will be no tablet version, so it's taking full advantage of PC. That's what I like to hear!
At time of writing it's verrrrrry close to hitting the initial target (quick check, oh it's funded), so I don't think we have any worries. The best thing is that Linux is supported as standard.

We never suggest backing anything on Kickstarter nowadays, but when it is already funded, and they have a good track record...maybe.
I should really play through Returns and Dragonfall now...
Some you may have missed, popular articles from the last month: