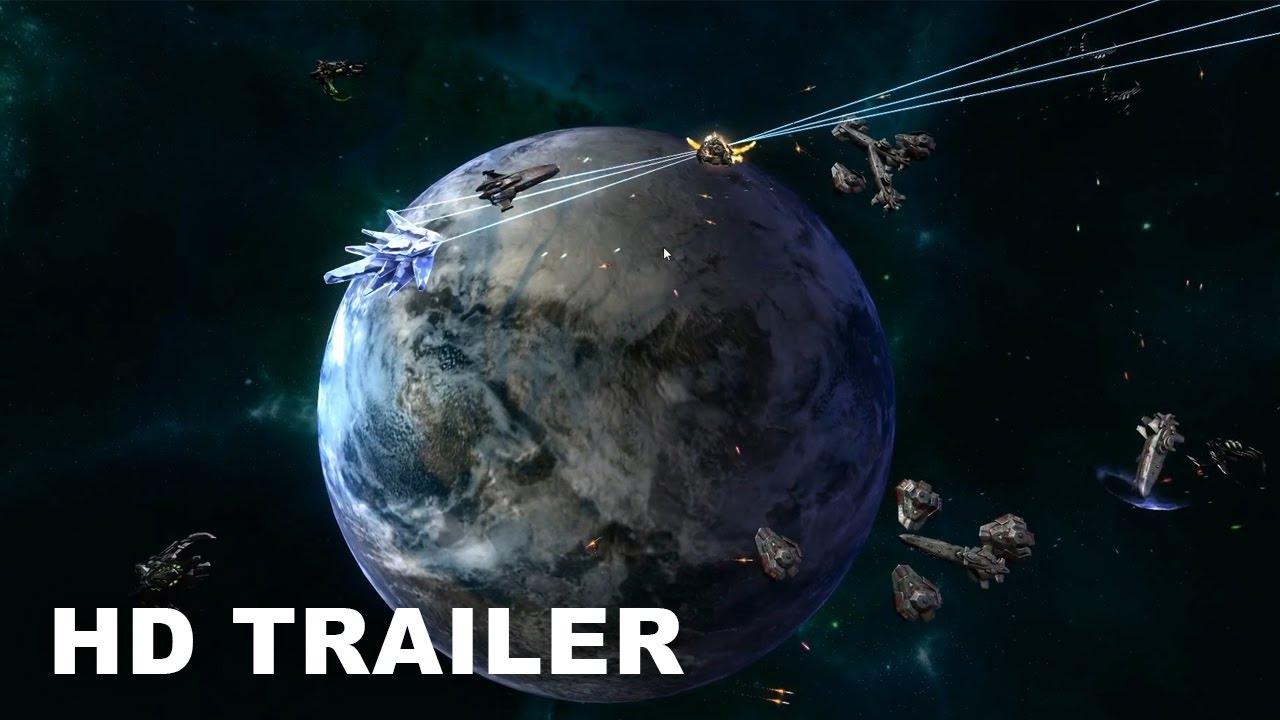 StarDrive 2 looks awesome, and to a fan of the old Master of Orion games like me it was a must buy. Here are some thoughts on it.
About the game
(Official)
StarDrive 2 is an exciting and evolutionary step forward for the StarDrive franchise. In this eagerly anticipated sequel, the core mechanics have evolved to incorporate a turn-based strategic layer, featuring spectacular realtime battles. As the galactic ruler of your race you will lead your people into a procedurally-generated galaxy, exploring and expanding your space empire to greatness. Exploit planets, navigate asteroid belts and overcome deep space dangers while handling interspecies relations to gain the upper hand. Conduct diplomacy and espionage, make alien friends that will deliver thriving trade treaties – or enemies that will seek to exterminate you at all costs. Research new technologies and design powerful warships to defend your claims. Discover the extensive lore of the StarDrive universe by encountering many dozens of anomalies, heroes, and galactic mysteries that will ensure no two games will ever play the same.
My thoughts
I really liked Endless Space which is another 4X game, but sadly it seems it will never come to Linux, and since Master of Orion 1 and 2 are very old I have been keen to play a more modern version on Linux natively. It certainly looks like StarDrive 2 will fill that gap for me.
Oh my god it really does remind me of Master of Orion 2, which is one of my favourite games ever made. The layout of the game seems heavily inspired from it, and for me it was really easy to get accustomed to. The tutorial is very well laid out as well, which gives the game some real bonus points. It's not a constant reading affair either, as the tutorial is a spoken one and a text one at the same time, excellent.
Everything in this game reminds me of Master of Orion 2, right down to the ship designing, and the news network that pops up to tell you about current events.
It has the usual features you might expect in a 4X game with research, exploration and colonization. All work easily without any confusion, and the different simple interfaces make it all easy to manage.
The game is actually quite beautiful, and performs extremely well for me with everything maxed out. This has actually been one of the smoothest releases this year for me.
The space battles are awesome, and unlike the rest of the game they are played out in real time. It makes it interesting, and you can pause at any moment to re-think your strategy. I was also totally unprepared in my first battle, as a pirate carrier ripped apart my tiny fighters.
StarDrive 2 allows you to intercept enemy fleets during travel, so you can actually keep enemy fleets from reaching your borders and planets. This is really great, and is another point towards why I am enjoying it so much.
Once a battle is finished and you're sent back to the starmap, you then see the enemy ships blow up on the map which is a really nice touch.
Your citizens are a demand bunch! My people weren't too happy that I hadn't made contact with any other races yet, so they offered me an incentive of 500BC to reach out to a another civilization within 50 turns. That sounds reasonable, but I hope they aren't expecting me to go quietly, I will be sending my entire fleet!
My exploring was hampered by pirates, and an Anomaly in space I wanted to check out. I also lack enough fuel in my ships to explore very far, so I need to work on my designs.
I have barely scratched the surface of this game, and I haven't even touched the turn based ground combat yet.
Here's a very quick video of an early battle:
https://www.youtube.com/watch?v=E_3_3cjhRWA
Final Verdict
: Just buy it already. On my first run I sank well over an hour without even realising it, and I plan to spend a lot more!
Update 13/04: The Linux version works again. The Linux version is also currently a minor version behind, and I hope it's just a small oversight. Still playable though.
Check out
StarDrive 2 on Steam
now.
Some you may have missed, popular articles from the last month: